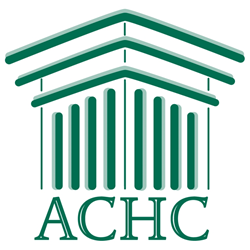 Cary, NC (PRWEB) July 27, 2015
The State of New Jersey Department of Human Services has approved Accreditation Commission for Health Care (ACHC) as an authorized accreditation body. This approval allows health care service firms, which include personal care, health care, and companion services, to undergo ACHC's Private Duty Accreditation in order to meet the state registration requirements.
On August 1, 2014 the Senate and General Assembly of the State of New Jersey passed an act that required health care service firms to register with the Division of Consumer Affairs. Among other stipulations, health care service firms are required to obtain accreditation from a state-recognized accreditation body within 12 months of registration. Now that ACHC is approved as an authorized accreditation body, firms that are currently ACHC-accredited no longer need to maintain dual accreditation to fulfill state requirements. This approval also expands accreditation choices for New Jersey health care service firms seeking state registration.
"ACHC is committed to partnering with home health providers to deliver the highest quality of patient care. Our Private Duty Accreditation program offers a range of service-specific standards that align with the individual needs of providers," said Teresa Harbour, Associate Clinical Director, Home Health, Hospice, and Private Duty. "We are thrilled to be recognized by the state of New Jersey and to give private duty providers the flexibility to select an accreditation organization of their choosing that not only compliments the goals of the organization, but offers an ability to meet the individualized needs of patients."
ACHC offers nationally recognized accreditation services for home health, hospice, and private duty agencies. The organization's unique, consultative approach to accreditation is designed to improve the quality of patient care while enhancing business efficiencies through service-specific standards and industry-based best practices. ACHC currently accredits more than 2,000 home health, hospice, and private duty locations across the U.S. and is recognized by CMS as a national accrediting organization for home health and hospice.
ACHC is a non-profit accreditation organization that has stood as a symbol of quality and excellence since 1986. The organization has CMS Deeming Authority for Home Health, Hospice, and DMEPOS and a Quality Management System that is certified to ISO 9001:2008. ACHC is the provider's choice for accreditation because of its dedicated Account Advisors, relevant and realistic standards, competitive pricing, and a friendly, consultative approach to accreditation. Accreditation by ACHC reflects an organization's dedication and commitment to meeting standards that facilitate a higher level of performance and patient care.
For more information on ACHC's accreditation programs and educational resources, or to download ACHC Accreditation Standards, please visit http://www.achc.org or contact them at customerservice(at)achc.org or (855) 937-2242.