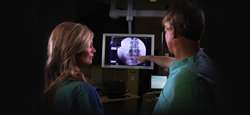 A paradigm shift in the way back pain is treated.
Texas (PRWEB) August 18, 2015
Kevin Pauza, MD, is a prominent US Spine physician, with advanced degrees from University of Pennsylvania, Columbia University, Penn State, and Lehigh University, and a Founding Partner of Texas Spine and Joint Hospital, was awarded 16 medical technology patents for a biologic disc regrowth treatment. Pauza's patents replace the need for patients to undergo costly spine surgery; often implanting metal rods and screws into a person's back. Spine surgery's success rate is below approximately 50%, compared to the biologic, which heals and regrows the spine disc, with a success rate of approximately 80%. Over 3,000 patients have been treated, with no complications.
With over 100 million American adults suffering with chronic low back pain annually, leaders in the business and medicine community are calling the 16 U.S. Patents awarded a "paradigm shift in the way patients are helped".
According to the American Medical Association, over $300 billion was spent on treatment, and over $200 billion in lost wages and productivity last year. "That's more money than cancer and heart disease combined."
While speaking at a recent European Neurosurgical Society, a surgeon interrupted Pauza's speech, exclaiming, "Why didn't we think of this sooner?" It's exciting for America that a Texas Medical Doctor leads the way with this medical break-through, using biologic technology, and not surgery, to cure low back pain.
While treating patients suffering from severe low back pain at Ivy League medical centers, Pauza recognized that the entire medical specialty needed to change. "Current success rates in treating those with severe low back pain are unacceptable." And because spine surgery success was less than 50 percent, Pauza's research sought to invent a better treatment for pain.
Pauza's treatment uses highly concentrated fibrin, known to heal cuts, burns, and injuries, and is produced in the human body. The fibrin is injected into degenerated and bulged discs, which then heal and regrow the spine without surgery.
The North American Spine Society awarded their "Outstanding Study of the Year" award, for research associated with Pauza's patents.
Pauza said. "It's cutting edge healthcare, without cutting patients."
Kevin Pauza MD is an Interventional Spine Specialist, with training in Medicine and Surgery. He is board certified by the American Board of Physical Medicine and Rehabilitation. He is the Founding Partner of the Texas Spine & Joint Hospital, which is the only center offering this FDA approved biologic in the disc; Pauza Disc Treatment.
To learn more, please visit https://drkevinpauza.com/