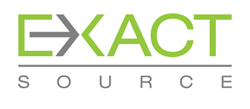 Part of our company philosophy is to stay ahead of market trends so that we can proactively anticipate the needs of our clients in the A/E/C industry.
Atlanta, GA (PRWEB) July 28, 2015
ExactSource, a national leader in the delivery of talent solutions and software to architectural and engineering firms, has selected Alyssa Windley as their new Senior Client Services Director. Windley joined Exactsource in 2014, following a successful tenure in human resources and recruiting.
ExactSource comments that this move comes as a response to the unemployment rate in the engineering industry, currently hovering at around 3%, and the increasing need for A/E/C firms to recruit and retain top engineering talent.
Because of this higher demand and a notoriously low supply of engineers, search firms like ExactSource must meet the needs of their client base, many of which are frustrated with the labor shortage the industry is facing.
"Our core competency in search is always top of mind as we strive for an even greater degree of client satisfaction when completing searches," says ExactSource COO Katy Young. "Part of our company philosophy is to stay ahead of market trends so that we can proactively anticipate the needs of our clients in the A/E/C industry."
The promotion of Ms. Windley comes at a time of continuing expansion and growth for ExactSource who, in the last year, has launched Ingenium, a sister marketing company; ExactAcademy, an educational platform through which engineers can earn on-demand professional development hours; and ExactPro, a capability insights software solution for A/E/C firms.
"We're growing at a rapid pace to ensure we are delivering a robust suite of services and solutions for the A/E/C industry," says ExactSource CEO Jerry Schmidt, "I believe our recent expansion elevates us to an even higher caliber of talent management solutions."
About ExactSource:
ExactSource is the leading recruiting, organizational consulting, market research, and software solutions company providing services to firms in the Architectural and Engineering sector.
ExactSource is best known in the A/E/C industry for their highly acclaimed ExactProfile technology, a system released in 2012 that assesses and catalogs more than 115 critical engineering skill sets and experience levels that aren't typically identified on a resume. Using this breakthrough screening software, HR managers are able to instantly identify the technical candidates that meet their exact requirements. This methodology provides a smarter way to hire and it is the objective of ExactSource to have every A/E/C firm across the country using ExactProfiles as part of the hiring process.
ExactSource brings a combined 151 years of experience in technical and leadership recruitment, and has established a prominent presence in the Engineering community. The company successfully serves firms in 39 states across the nation, including over 20 firms on the Top 500 A/E list.
For more information about ExactSource and their consulting, research, and recruiting services, visit their website or contact David Schmidt at dschmidt(at)exactsource(dot)com.