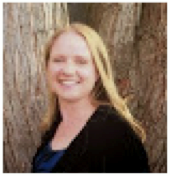 Bethesda, Maryland (PRWEB) July 29, 2015
CME Outfitters (CMEO), a leading accredited provider of continuing medical education, announces author Liza Long as its newest esteemed speaker for the 8th Annual Chair Summit meeting September 24-26 in Miami, Florida. Long is a writer, educator, mental health advocate, and mother of four children – one of whom has bipolar disorder. In 2007, Long published an essay on her personal blog titled, "I am Adam Lanza's Mother" following the school shooting in Newtown, Connecticut. This powerful story gained national attention, and Long has since been featured on TED talks, regularly contributes to the Huffington Post and Psychology Today, and has been featured in Time.com, USA Today, The Blue Review, Eagle Magazine, and Greenbelt Magazine.
Liza Long advocates for increased discussion of mental illness, and says, "Parenting a child with mental illness has taught her patience, perseverance, and gratitude." Long pushes society to move the mental health care needle by talking about why it's important to understand and appreciate those with a mental illness. Long will present at the 8th Annual Chair Summit with Dr. Paul Summergrad, (Dr. Frances S. Arkin Professor and Chairman, Department of Psychiatry, and Professor of Medicine at Tufts University School of Medicine), on the topic of Mental Illness: The Price of Silence.
"Liza Long has made a huge impact in the realm of mental health awareness – as a parent, she's increased awareness of the struggles families face and has been a positive and inspiring voice for parents, patients, and health care providers alike," said Jan Perez, CMEO Managing Partner, CCMEP, "Having her join our line up of esteemed speakers at Chair Summit is an honor, and having her perspective will bring even more value to the education at the meeting this year."
Click here for more information about the faculty, financial support, credit information, disclosures, and to register.
About CME Outfitters, LLC
CME Outfitters develops and distributes live, recorded and web-based, outcomes- and evidence-based educational activities to thousands of clinicians each year and offers expert accreditation and outcome services for non-accredited organizations. CME Outfitters focuses on delivering education to specialty audiences, with strong expertise in neuroscience, inflammatory, infectious, and autoimmune diseases, and cardiovascular disease. For a complete list of certified activities and more information, visit http://www.cmeoutfitters.com or call 877.CME.PROS (877.263.7767).
About neuroscienceCME
neuroscienceCME.com is an award-winning web portal serving clinicians, educators, and researchers in the neurosciences. Launched in October 2006, neuroscienceCME.com fills an identified gap in online resources for professionals around the world who practice in areas related to psychiatry, sleep disorders, pain, and neurology. The site's primary mission is to be a central forum for accessing, debating, synthesizing, and implementing the latest findings and best practices in the neurosciences. Visit http://www.neuroscienceCME.com to learn more.
"CME Outfitters … Improving Clinical Behavior … One Change at a Time"