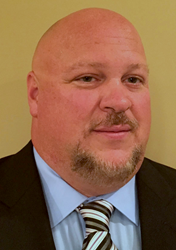 Miami, Fla. (PRWEB) July 28, 2015
North American Title Insurance Co. (NATIC) has hired Mark Hungate as state agency manager for its Southeast region, handling North Carolina, South Carolina and Georgia. He has nearly 25 years of experience with companies in the mortgage insurance, appraisal and title/settlement industries handling sales, operations and management responsibilities.
"Our ability to be a great business partner helps make NATIC the underwriter of choice for our agents," said Rich Griffin, NATIC national sales manager. "With his 20-plus years in the mortgage industry, Mark will provide an outstanding value to our agents in helping them grow their business. I have known Mark for 15 years of his well-rounded career and he has always excelled at anything he has done.
"Coming to NATIC allows Mark the opportunity to showcase his entire career's worth of tools for his agents," said Griffin.
Hungate most recently served as vice president of national sales for an appraisal management company (AMC) offering title insurance products, settlement services and default management services. He previously worked for another AMC, for a default management services company for one of the "big four" title insurance companies, and for 13 years, for the mortgage insurance subsidiary of that same company.
"The companies I've worked for in my nearly 25 years in the mortgage industry have provided title services, mortgage insurance and appraisal management services," said Hungate. "Because I've worked in both sales and operations on both the servicing and the origination sides of the business, I have the tools that can help provide solutions for the problems our agents face."
Hungate holds a Bachelor of Science degree in management from West Virginia University. He is a member of the Mortgage Bankers Association, the Texas Mortgage Bankers Association, the Mortgage Bankers Association of the Carolinas, and was a member of the HASP and the HARP committees for Mortgage Insurance Companies of America (MICA). He works out of NATIC's independent agency division located at 10150 Mallard Creek Road, Suite 505, Charlotte, NC 28262, telephone number (866) 596-2842.
About North American Title Insurance Co. (NATIC)
North American Title Insurance Co. (NATIC) is a seasoned title insurance underwriter, helping title agents to achieve the goal of true business success for over 50 years. NATIC conducts real estate settlement services in 39 states and the District of Columbia. NATIC earned the reputation as the "underwriter next door," because their decision makers and associates are easy to reach and their processes are quick and straight forward. The NATIC agency application process is fast and transparent for qualified agents. NATIC has a one-hour underwriting response guarantee that is unparalleled in the industry.
NATIC is the largest capitalized company in Peer Group 2, which groups companies with capitalization between $25 million and $100 million as determined by Kroll Bond Rating Agency, Inc. NATIC is ranked 7th by The Performance of the Title Insurance Underwriters© in terms of cash or cash equivalents. North American Title Insurance Co. maintains over $84 million* in cash or invested assets. This represents over 92 percent of the company's assets and is characteristic of the most important attribute to title protection, namely, financial responsibility. *As of 12/31/2014.
Demotech, Inc. awarded NATIC a rating of: A' (A Prime) Unsurpassed. A.M Best rated B++ (Good). NATIC is headquartered in Miami, Fla. To learn more, visit http://www.natic.com