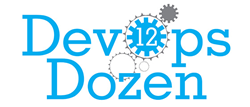 Help to select the top companies in the DevOps marketplace today
Boca Raton, Fl (PRWEB) July 28, 2015
DevOps.com, where the world meets DevOps today announced the opening of voting for its "DevOps Dozen." The DevOps Dozen will highlight the top movers and shakers in the rapidly growing DevOps space. This round of voting will choose the 24 finalists. The dozen winners will be announced in early October.
The DevOps space has been rapidly expanding over the last 12 to 24 months with major analysts like Gartner and Forrester projecting that it will reach critical mass in the very near future. To date there has not been any sort of industry recognition program for the leading vendors and tools in the space. The DevOps Dozen by independent industry source DevOps.com seeks to acknowledge and spotlight who the leaders in the DevOps market are.
"We are very excited to kick off our first awards program with the DevOps Dozen to recognize who are the companies, products and services that are driving the DevOps movement," said Alan Shimel, editor-in-chief of DevOps.com. "While culture is an important element of DevOps success, the tools that are available are really superb and worthy of recognition."
The voting which begins today at http://devops.com/2015/07/27/devops-dozen is for the nomination voting phase. In this phase voters will choose from over 100 companies organized by function. The top 24 companies by most votes received will then move on to the finals. Final voting will then take place starting September 1, 2015 and winners will be announced in October.
Voting is open to all, but you may only vote once. Other anti-fraud measures are in place to ensure the vote is fair and accurate. Winners will receive the "Phoenix Trophy" in recognition of their win.
####
About MediaOps, Inc.
MediaOps, Inc. is the company behind some of the leading tech media sites today. Offering fresh, original content on the leading tech trends in enterprise computing, MediaOps offers both website content, physical and virtual conferences and tech training and certification.
MediaOps, Inc. is the publisher of DevOps.com, ContainerJournal.com and the producer of DevOps Connect events. Additionally, MediaOps is a partner in the DevOps Institute for DevOps training.