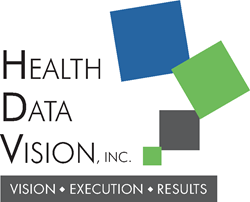 It has the ability for coders to code ICD-9, ICD-10, and even code them simultaneously
Burbank, CA (PRWEB) July 28, 2015
The medical coding switchover from ICD-9 to ICD-10 is quickly approaching. By October 1st, 2015 providers, risk adjusting health plans, and their vendors need to be prepared for a major transition on how medical diagnoses are captured. These risk-adjusted health plans have revenue from government programs tied to what and how diagnoses are captured.
To address this critical need of its customers, HDVI is releasing a comprehensive set of functionality in its upcoming summer release (MRCS 4.15) addressing not just ICD-10 compliance, but also providing the necessary tools to project and reconcile revenue impact for its health plan customers.
The functionality addresses the needs of all stakeholders, from revenue and risk adjustment managers to clinical coders. Says Donna Kober, the VP of Clinical Coding and primary product advocate for risk adjustment at HDVI: "Our MRCS platform now has functionality to meet all the needs of our customers. It has the ability for coders to code ICD-9, ICD-10, and even code them simultaneously." These abilities, coupled with additions to the real-time analytics suite in MRCS, will allow plans to track and assess the impact of the ICD switchover on their risk scores and revenue on an ongoing basis.
The new functionality, along with platform release MRCS 4.15, is expected to be released to production in August of this year.
About Health Data Vision
Health Data Vision, Inc., provides a SaaS-based healthcare analytics platform for medical records analysis and targeted solutions for HEDIS® Hybrid, Medicare and Exchange Risk Adjustment and comprehensive, year-round clinical data analysis efforts as well as RADV Audits. The platform provides flexible scalable workflows and automation for medical records-intensive project needs of health plans in the United States. HDVI's patent-pending, process-centric approach provides state-of-the art automation, quality and audit features, and real-time analytics; all critical for successful medical record review initiatives. For more information about Health Data Vision, Inc., visit http://www.healthdatavision.com or call (866) 969-3222. For more information about this press release, contact press(at)healthdatavision(dot)com.