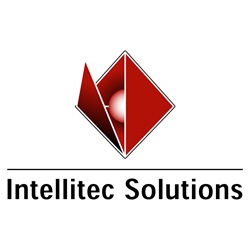 Wilmington, DE (PRWEB) July 28, 2015
Intellitec Solutions has been named by Accounting Today magazine as a Top 100 VAR for 2015. Accounting Today's annual ranking of Value Added Resellers of ERP Software is a look at the firms that have done the most with the challenges and opportunities they are presented with. This honor represents the second such award in 2015 for Intellitec Solutions, following being named to Bob Scott's Insights list of top 100 VAR's in May.
"Accounting Today's 2015 VAR 100 list is a ranking of the top accounting software value-added resellers, solutions providers and technology consultancies," said Danielle Lee, editor-in-chief of Accounting Technology. "The companies on this prestigious list have successfully partnered with the largest software providers to evolve in a time of huge technological change and innovation, leveraging industry trends like the cloud to grow both their clients' businesses and their own."
Rick Sommer, president of Intellitec Solutions, says the firms focus on evolving trends was the key to the key to their success. "Clients today are expecting ERP solutions to be better integrated with other business management software," said Sommer. "It's no longer enough to have technical expertise on accounting software. We need to deliver innovative ways to configure the software, so that end users get the most from their investment."
The full list can be found here:
http://digital.accountingtoday.com/accountingtoday/var100_2015#pg4
About Intellitec Solutions
Intellitec Solutions is a leading ERP and CRM provider strategically located along the influential business corridor between Washington and Philadelphia. Specializing in Dynamics GP, Dynamics SL, Microsoft CRM and Intacct, they have conducted thousands of engagements helping companies in diverse industries choose and implement software solutions to improve financial or customer relationship management. Using a proven system designed to maximize efficiency and business insight, Intellitec Solutions team of seasoned professionals provides value-added expertise to their clients. For more information or to schedule a demo, please visit http://www.intellitecsolutions or call 866-504-4357
# # #
Intacct and the Intacct logo are trademarks of Intacct Corporation. All other company and product names mentioned herein may be trademarks of their respective owners.