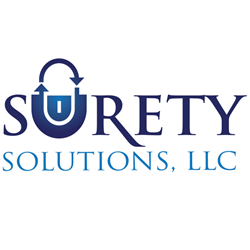 Salem, OR (PRWEB) July 28, 2015
Surety Solutions has experienced rapid growth since its inception in 2005. With the addition of their One Click software in 2012, this growth increased exponentially. Now, Surety Solutions has hired six new team members, moved to a larger office location, and invested in a revolutionary new software even better than One Click: A3.
Surety Solutions has responded to this rapid growth by:

Investing in New Automation Technology. Surety Solutions has signed on as the first MGA on the newly released Agency Multiplied Platform. (Learn more about Agency Multiplied and the A3 Solution) With more markets, more integrations, and revolutionary efficiencies, Surety Solutions is able to offer the best user-experience in the surety industry. A single entry solution for the consumer, the agent, and the carrier has finally arrived.
Hiring Six Additional Staff. Surety Solutions hired six new employees in response to increasing growth among its clients and its industry. The company's hiring strategy is heavily invested in marketing and customer service to ensure Surety Solutions continues to pioneer new strategic marketing campaigns while offering exceptional customer service for the industry.
"We're thrilled to welcome the new team members aboard during this exciting period of growth for the company," says Corban Enns, Surety Solutions President. "Their expertise and knowledge will help us maximize technology, enhance marketing, and continue to provide industry leading customer service."
New Larger Office. With the addition of new staff, Surety Solutions has out-grown its old office and has found a new location, double its size, to accommodate its growth. The new office not only allows space and flexibility for the new and current employees, but also for plans for expansion in the future.
Building a New UI/UX Optimized Website. Designed by the Award winning Stratus Interactive UI/UX (User Interface/User Experience) Agency, the new site provides the ultimate user-experience. The conversion-based design will transform the website from an "electronic business card" to an active sales person, performing around the clock and even on the weekend. The fully responsive site is compatible with all of today's browsers and mobile devices, allowing customers complete access to the services they need. The new Surety Solutions website is "Powered by A3", providing more automation and efficiencies than the industry has ever seen. The website and API integration with the A3 Solution allows other agents to download the A3 WordPress plug-in for their own use and share in this cutting-edge technology.
Corban Enns said, "We had a great experience working with Stratus Interactive on the new site redesign. Their expertise in user-experience and conversion-based design was evident throughout the entire process. While we are confident in the direct, responsive customer service that we provide, we are certain that the new website redesign will greatly improve the experience for all customers- both agents and principals."
About Surety Solutions, LLC
Surety Solutions, LLC is a national commercial insurance agency licensed in all 50 states that excels in selling surety bonds. Working in partnership with the revolutionary new software vendor, Agency Multiplied (http://www.agencymultiplied.com), Surety Solutions is able to offer the best comparative engine and automation process in the industry.
Surety Solutions' industry relationships and intuitive software is transforming the traditional methods of the surety bond industry. With the introduction of A3, Surety Solutions will continue to create innovative solutions for a variety of problems in the ever-changing insurance industry.
For more information, please visit http://www.suretysolutionsllc.com.
To learn more about this story, please contact:
Rick Marsland, Director of Marketing
4285 Commercial St. SE, Suite 110
Salem, OR 97302
Office: 866-722-9239
rick(at)suretysolutionsllc(dot)com