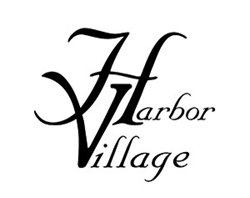 If isradipine can eradicate [relapse], we may see the systematic eradication of addiction, similarly to one's ability to be vaccinated for measles.
(PRWEB) July 28, 2015
According to Kxan on June 24th a previously FDA approved blood pressure medication was able to stop the cycle of addiction in lab mice. The study involving isradipine has garnered national attention and is making drug and alcohol rehabilitation medical physicians hopeful for the new prospect of helping their clients overcome drug and alcohol addictions. The study was conducted by the University of Texas. Human trials may be set to begin soon, as the FDA has already deemed isradipine safe for human consumption. Harbor Village provides drug and alcohol detoxification in Florida along with rehabilitation, and eagerly anticipates clinical trials for isradipine's effect on addiction in recovering patients with substance use disorders.
The treatment facility asserts addiction medications are limited, and sometimes are only able to assuage the outward stimulators of addiction. The center believes revolutionizing addiction treatment with medications which treat addiction itself is the next breakthrough the industry is looking for. An associate from the Florida drug detox center comments, "The next step of addiction treatment may be in medications similar to isradipine- or isradipine itself. Pharmacological treatment helps to abate the symptoms cravings, but the only way we can truly redress addiction is through months, and sometimes years of cognitive behavioral therapy. In many cases patients relapse, and must begin their treatment all over again. If isradipine can eradicate this process, we may see the systematic eradication of addiction, similarly to one's ability to be vaccinated for measles."
Harbor Village offers patients Miami-Dade drug rehab in addition to drug and alcohol detoxification. The treatment center accepts clients from all over the United States and helps those with drug and alcohol use disorders recover from lifelong addictions. The facility provides 24 hour medical monitoring, life coaching services for after graduation, and safe medically assisted drug treatment.
Harbor Village provides empowers clients to avoid relapse and take control of their lives again by teaching clients critical life coaching skills on how to manage harmful emotions, combat cravings, and find healthy alternatives to using drugs and alcohol. The treatment facility accepts most major insurances and helps the uninsured connect to resources in which to acquire insurance. The facility grants tuition assistance in some instances.
For more information about the Florida drug and alcohol rehab center call (855)767-8285 or visit http://harborvillageflorida.com/.