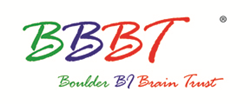 SAS and Hadoop together form a formidable combination. – Claudia Imhoff, Founder, BBBT
Boulder, Colorado (PRWEB) July 29, 2015
On Friday, July 31, 2015, SAS® chief data scientist, Wayne Thompson, and senior product manager for data management, Mike Frost, will brief BBBT on adding Hadoop to your big data mix.
SAS provides everything you need to derive valuable insights from all that data. Extensive data management – because prepping data is hugely time consuming. Visual data discovery. In-memory processing. Sophisticated analytics. And the ability to quickly deploy the models that provide the best answers.
"Many organizations look to Hadoop as their data lake architecture to help store and manage the waves of new data flowing into their data centers. The new data includes social, text and sources as diverse as device sensors," said Mike Frost. "SAS offers integrated data preparation, visualization, and analysis solutions that turn Hadoop data directly into knowledge. Organizations use SAS to turn data lakes into reservoirs of insight, and quickly go from possibilities to opportunities."
"Hadoop has become the darling of the Big Data crowd. However, without a way of prepping it, discovering what's of value, and analyzing it in depth, it is just a massive volume of data," said BBBT Founder, Claudia Imhoff. "SAS amazes me in its continuous innovation, deep data management capabilities, and remarkable visualization and analytical functions. SAS and Hadoop together form a formidable combination."
A podcast summarizing the presentation will be available at the BBBT podcasts page and a video of the presentation will be available at the BBBT videos page.
About BBBT
The Boulder Business Intelligence Brain Trust has served the BI industry since 2006. It is a consortium of over 180 industry analysts, experts, and practitioners from around the world. BBBT hosts BI industry vendors who provide extended, interactive briefings, streamed live as webinars exclusively to BBBT members. It's a reciprocal arrangement, the members receive the latest information on current and planned BI tools and technologies, and the vendors get valuable feedback on their offerings, marketing, and messaging.
About SAS®
SAS is the leader in business analytics software and services, and the largest independent vendor in the business intelligence market. Through innovative solutions, SAS helps customers at more than 75,000 sites improve performance and deliver value by making better decisions faster. Since 1976 SAS has been giving customers around the world THE POWER TO KNOW®.