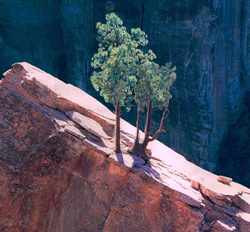 Plants need less water and soil when nature, soil and plants are healthy and work together.
Houston, Texas (PRWEB) July 28, 2015
Food and water are two of the most important elements for society, but agriculture costs keep increasing and good water is becoming more difficult to find.
Global warming can be argued, but you cannot argue the world will run low on oil and gas in 50 years at the rate we are using them now. The costs of fertilizer and chemicals have tripled in the last ten years because oil and gas are used to produce them and few are addressing that pending problem until now.
Turf Feeding Systems ( TFS), a world leader in fertigation systems, sustainable agriculture and water efficiency has joined Sustainable Agriculture Technologies (Pty) Ltd, a South African company, to increase agriculture production while reducing costs in South Africa.
This new partnership is sharply focused on increasing agriculture efficiency and water efficiency by increasing plant and soil health. This program will reduce irrigation water use up to 50%, reduce fertilizer and chemicals 60% as well as labor and energy, while increasing crop production up to 25%.
Pedro Pereira, the president and founder of Sustainable Agriculture Technologies (Pty) Ltd (SAT), is a leader in probiotic biology and sustainable healthy soils. He has opened new technologies in South Africa in soil bio-diversity with his products to solve soil and sodium issues to increase crop production while reducing synthetic fertilizer and chemicals.
Michael Chaplinsky, the president of TFS states, "Agriculture is very important to our future and the solution to increasing crop production is to combine plant health with soil health to create a more efficient plant with double the root system."
Michael and Pedro are changing agriculture in South Africa by introducing new processing technology that will convert waste poultry manure into the world's best organic fertilizer with amino acids and enzymes that will feed the plant as well as build a rich probiotic soil. The values of a rich probiotic soil are limitless feeding the plant, while overpowering disease and pathogens to reduce chemical use.
This is a dream for any poultry producer to convert waste into gold - valuable fertilizer.
Pedro understands the South African farmer is looking for ways to improve production and cut costs, while fitting into his budget. He states, "The South African farmer is very skeptical and cautious about change, so we will create a series of case studies with farmers using the fertilizer and our technology".
Michael Chaplinsky says he is very excited to meet and now partner with Pedro Pereira because they both have strong backgrounds in sustainability, soil health and probiotic biology to create more efficient plants for less cost. We both see South Africa as the important foundation for sustainable agriculture across Africa.
Mr. Chaplinsky spoke in February in Abu Dhabi at the Global Forum for Innovations in Agriculture (GFIA) and he stated, "The topic at GFIA was in 2050, the world population will reach 9 billion and Africa will become the bread basket to help feed the world. Africa has land, water and labor, so it will need sustainable agriculture to produce efficient crops".
Both Mr. Chaplinsky and Mr. Pereira are passionate about the efficiency of sustainable agriculture and the great economics and values of converting waste poultry manure into the most efficient fertilizer without freight or duty.
This will change agriculture and create a new industry in South Africa.
Bio:
Michael Chaplinsky – President / Founder Turf Feeding Systems
Turf Feeding Systems - Houston Texas – USA - The world leader in packaged fertigation systems (fertilizer injection into irrigation) for golf, sports fields, landscapes, resorts and agriculture.
Mr. Chaplinsky has worked for over 28 years implementing water efficiency and sustainability into all types of irrigated projects around the world. He speaks at many conferences and lectures on sustainable soils, landscapes, golf and agriculture.
Mr. Chaplinsky has worked with the top scientists and engineers on project that include construction, revegitation, bio-remdiation and beach erosion. He brings technologies and practices together to promote plant and soil health, and create the values and benefits of sustainability.