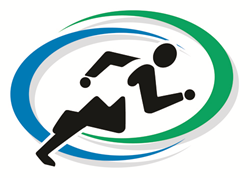 "Prolotherapy can be a viable option for injured workers and other disadvantaged individuals with limited access to state of the art medical care," said Dr. Meier
Los Angeles, CA (PRWEB) July 29, 2015
Inspired by a successful teaching and healing mission to Honduras with the Hackett Hemwall Foundation in March, Steven W. Meier M.D., a prominent orthopedic surgeon and regenerative medicine expert in Beverly Hills, will offer pro bono prolotherapy treatments to qualifying patients with demonstrated financial need.
"We are thrilled for this opportunity to offer prolotherapy treatments for chronic joint pain and injuries to select members of the community," said Dr. Meier. "At Meier Orthopedic Sports Medicine, we have worked to stay on the cutting edge of regenerative medicine. In addition to helping professional athletes and high performance individuals, prolotherapy can be a viable option for injured workers and other disadvantaged individuals with limited access to state of the art medical care."
Meier Orthopedic Sports Medicine plans to donate several hours and practice resources each month to provide free prolotherapy services to a select group of patients who meet certain qualifying criteria.
Prolotherapy treatments are administered by injecting a solution of dextrose and saline into injured or degenerated ligaments and tendons to stimulate healing. The goal of prolotherapy is to facilitate new collagen production in damaged tendons in order to stabilize painful and unstable joints.
"In addition to the promising results we're seeing with prolotherapy in terms of healing and relief for chronic joint pain and injuries, the minimally invasive nature of the treatment can be especially effective for patients of limited means, who often do not receive the care they need for lack of access and resources and may not have the option to undergo long and intensive treatment and rehabilitation processes," added Dr. Meier.
In 15 years of medical practice Dr. Meier proves his commitment to caring for patients with the most leading-edge medicine. His ongoing work to heal through multiple therapeutic techniques exemplifies how Dr. Meier's medical mission is #KeepingYouActive.
Steven Meier, M.D. is a board-certified orthopedic surgeon and sports medicine doctor in Beverly Hills, California. As a renowned expert in the most advanced techniques for shoulder and knee surgery, Dr. Meier is highly sought-after for his cutting-edge joint preservation and restoration procedures. He graduated with honors from Loyola Medical School in Chicago, received his residency training at Northwestern University, and completed his fellowship in sports medicine and arthroscopic surgery at the University of California San Diego. To learn more about Dr. Meier and his practice, please visit http://www.MOSM.com/ or call 310.736.2793.