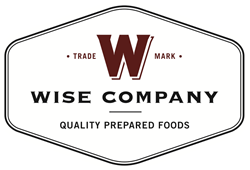 Salt Lake City, UT (PRWEB) July 29, 2015
The Wise Company has announced a price increase on several of its products. The increase, which will be effective Saturday, August 1, 2015, is due in large part to rising raw materials and manufacturing costs.
The Wise Company, well known and respected for its quality long term food kits, sent word of the price increase to retailers and partners earlier this July.
The rising costs of these key products will help offset increased production costs caused by several factors including:

Pricing for key components of many company products has reached the height of the market spectrum.
The current market condition has continually forced increases in commodity pricing.
Volatility in the market is predicted to continue for the foreseeable future, offering little to no hope of a price break in the near future.
These minor increases in retail pricing reflect only a small portion of increased costs experienced due to the rise in raw materials and manufacturing costs.
The Wise Company has worked diligently to reduce costs and avoid a rise in retail pricing, and will continue to look for ways to improve efficiency. Actions, including revisiting contracts with key shipping carriers, have already been taken. Unfortunately, the margin of price difference has become too great, forcing the Wise Company to raise prices in order to continue offering the high quality products it is known for.
Although the price point of Wise Company products may be changing, customers and retailers can be sure that the standard of excellence in their products and top-notch customer service protocol will remain unchanged.
About The Wise Company
The Wise Company, based out of Salt Lake City, Utah, is a leading provider of high-quality, long-term food kits, emergency food kits, dehydrated or freeze-dried food items for camping, long-term-storage or emergency purposes. Many of the company's prepared foods can last for up to 25 years and Wise Company's products have been featured on a number of television channels, including FOX News, National Geographic, The Weather Channel, Discovery Channel, and the History Channel. For more information please visit http://www.wisefoodstorage.com.