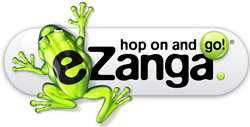 Middletown, Delaware (PRWEB) July 28, 2015
Leading full-service digital marketing company eZanga is excited to announce the release of their new WordPress plugin for contextual advertising. Called eZanga: Contextual, the widget automatically adds contextual scripts to websites, allowing WordPress publishers and bloggers to drive traffic and increase revenue without the hassle of manually changing code.
Founded in 2003, eZanga's award-winning digital marketing services are dedicated to maximizing inventory value for publishers, and optimizing campaign effectiveness for advertisers. The introduction eZanga: Contextual carries on this tradition, immediately connecting WordPress publishers to advertisers who've signed up to use service for online advertising needs.
After installation, WordPress users' inventories become more valuable, opening possibilities for advertisers to reach desired audiences with text, graphics, and rich media messages that are targeted based on demographic and geographic data. Using a unique algorithm, the plugin crawls web pages to identify context so it can serve relevant and appropriate ads to the site. In addition, ads are fully customizable, featuring design options that can be used to change text color or insert images.
Currently available in the WordPress plugin directory, eZanga: contextual is based on a cost-per-click (CPC) model. It aligns with channels and keywords on advertisers' sites, increasing returns by lowering CPC and cost-per-acquisition rates. It also optimizes inventory, providing advertising partners with tracking tools that measure effectiveness and ROI, giving them insight on which channels have worked well for their campaigns.
About eZanga
eZanga is a digital marketing company that helps businesses grow through multiple advertising solutions, including pay per click and cost per call. Since its launch in 2003, eZanga has grown from a tiny tech startup to an award-winning small business. eZanga has been on the Inc. 500|5000 list for five consecutive years and has been recognized as one of Philadelphia's fastest growing companies by Philly100, Deloitte and SmartCEO Magazine.