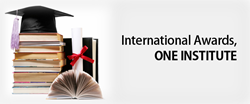 : "We at the Communications and Management Institute understand the unique challenges facing adult learners, and that time is precious and flexibility vital.
(PRWEB UK) 30 July 2015
As interest in part-time and online learning grows steadily, new research from the Higher Education Academy confirms that flexible learning, offered by the Communications and Management Institute CMI, is key to academic success for adult learners.
In the modern world of work, a job is no longer necessarily for life – many companies expect and even seek out candidates with a wide range of experience and expertise. At the same time, many people long to diversify their skills, or to specialise and advance within their current field of work.
This growing value and appreciation of lifelong learning means that now nearly one in three university graduates is a mature student. But many adult learners work full or part-time jobs, and around half the students surveyed for the HAE study were shown to be juggling caring for their family along with their studies. Full-time education is simply not practical for many people. However, it isn't necessary to go to university to gain industry recognised training – as the new research emphasises, flexible part-time learning, online or in a classroom, is a vital part in making those new job ambitions a reality.
Since its founding in Ireland 12 years ago, Communications and Management Institute (CMI) has pioneered flexible adult learning for further education students, offering both traditional classroom education and complete distance and online learning courses.
CMI are now working in partnership with digital search marketing agency Base2Digital, specialists in SEO and PPC. From this partnership, CMI aims to reach a new cohort of career-orientated students, while increasing their online presence aimed at adults in Ireland and the UK.
A spokesperson for CMI backed the Higher Education Academy's findings, and the drive to reach more learners, stating: "We at the Communications and Management Institute understand the unique challenges facing adult learners, and that time is precious and flexibility vital. We are proud to promote the range of opportunities we offer to students who want to advance their careers and achieve the success they deserve."
A leading global education institution, CMI specialises in career-focused training in a wide range of courses. From Management-related training to the more creative fields such as Fashion Buying and Marketing courses. The large variety of part time courses enable all CMI students to progress in the career of their choice. CMI's lecturers add valuable real world experience to their subject areas, working by day in their chosen field and teaching the next generation of professionals by night. This ensures course content is kept fresh and up-to-date with current theory and expertise.
Students opting for CMI's online blended learning approach will find the combination of innovative technology and teaching techniques really brings the classroom to them. Students can take part in live online classes, watch pre-recorded classes, interact with their tutors and fellow students, and speak with their lecturers. All students are encouraged to drive themselves harder and further themselves in their chosen careers, whether they are expanding their current skills or beginning a completely new career path.
Both CMI Ireland and it's UK office deliver internationally accredited courses that get students noticed. Earlier in 2015, global networking giant Verizon sent its vice president James Gowan to visit CMI Ireland and personally invite CMI business students to interview with the multi-billion dollar corporation later in the year.
With 90% of CMI graduates achieving employment after completing CMI courses, with some landing coveted jobs at prestigious companies like Twitter, the CMI method has proven to be a success.