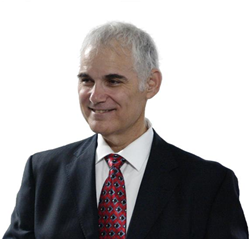 We always caution our Self-Directed IRA clients to turn away from any deal or any person who 'guarantees' a return...that is generally a red flag.
Atlanta, GA (PRWEB) July 28, 2015
Jim Hitt will be in attendance at the "How to Make $5,000 – $10,000 CASH in the Next 30 Days" Atlanta REIA meeting on August 3rd. Vena's 20+ years' experience investing in over 700 deals make Vena one of the most knowledgeable instructors in the country and people love Vena's honesty and ability to explain money-making concepts in a way that anyone can understand.
Jim Hitt says "As is the case with all information you hear. You must keep in mind that while it is possible to make $5,000 - $10,000 cash in the next 30 days, it is not a guarantee. We always caution our Self-Directed IRA clients to turn away from any deal or any person who 'guarantees' a return...that is generally a red flag. Having said that, Vena's approach is down to earth and she is blatantly honest with her audience. Her experience coupled with her honesty make her a great authority on the subject she is presenting."
At the meeting, attendees will learn…
How wholesaling REALLY works in today's market – it's very different than it was just a few years ago
Which properties make the most profitable wholesale deals, and which to avoid
How to make the right offer – the one that will make $5,000 or more in cash – every time
How to put a property "under contract" in a no-risk way that allows them to get out if they can't sell the deal
How to find tons of anxious cash buyers for their deals
How to get their cash up front, and never have to buy a wholesale deal before they sell it
Plus real life examples
And much, much, more!
Whether attendees are brand new investors or are "old pros," they'll learn something from Vena that will make them money in 2015. Join this inspiring meeting, and learn how to take that real estate career to the next level! All this is happening at the Atlanta REIA main meeting on Monday, August 3rd at 5PM at Atlanta Unity located at 3597 Parkway Lane in Norcross, GA.
About American IRA, LLC:
American IRA is committed to providing every client with gold-level service, regardless of account size. Experience their expertise through their certified IRA services professionals. Enjoy the value with one low annual fee of $285 with unlimited assets and unlimited account values. American IRA clients love the benefit of no charge for "All Cash" accounts. The performance of the American IRA staff is unmatched, with quick and efficient processing within 48 hours.
American IRA services thousands of clients and has over $300 million in assets under administration.
American IRA was built by investors for investors, and brings their successful investment experience to the table, providing excellent educational material showing the public that their self-directed IRA account can invest in a variety of assets such as real estate, private lending, limited liability companies, precious metals and much more.
American IRA is conveniently located in Asheville, NC and Charlotte, NC, and serves clients nationwide.
American IRA is the sponsor of American Wealth Radio. Click here for more information.