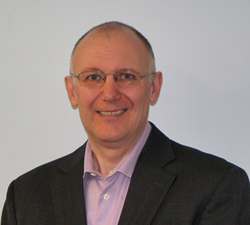 Toronto, Canada (PRWEB) July 29, 2015
Navvia, a leading ITSM software and services company, will be sponsoring PinkFORUM15 which takes place from August 16-18, 2015 in Scottsdale, Arizona., where CEO and co-founder David Mainville will also be sharing his industry insight with PinkFORUM15 attendees.
Mainville, no stranger to sharing his expertise with the ITSM community, will impart some of the knowledge he has acquired over thirty years of experience in IT in his presentation, "The Leader's Path to Effective ITSM Processes & Tools."
David Mainville will discuss methods with which leaders can achieve effective ITSM processes and tools:
● Cost: Delivering a cost-effective program that saves money
● Engagement: Ensuring everyone is on-board and heading in the same direction
● Requirements: Understanding the needs of both IT and the business, then acting upon them
● Accountability: Making sure everyone stays the course so value is sustained
"I'll be giving IT leaders attending PinkFORUM15 actionable takeaways which they can impart to their teams to implement immediately. We're excited to be sponsoring PinkFORUM15 and I'm looking forward to helping conference attendees stay on track throughout their ITSM journey." said David Mainville, CEO and Co-founder.
Request a test drive on their website
About Navvia
Navvia has been helping the Fortune 1000 take the complexity out of IT service management for more than 15 years. Navvia offers innovative software that is changing the ITSM industry by providing tools, templates, mentorship and training designed to lower your implementation costs, while offering a full range of ITSM consulting services for when you need a little help.