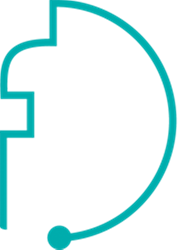 What is most interesting however is the notable rise in regional UK based roles, which currently make up almost two thirds of those that we are recruiting for.
London (PRWEB UK) 29 July 2015
It is has been a busy time for Fellows and Associates. In May they welcomed the latest addition to their team, Louisa Stokoe, at what appears to have been just the right time. Over the past few months, the team have witnessed a substantial increase in activity within the IP job market.
Earlier this year, Fellows and Associates reported that assignments for overseas IP support roles were on the increase and this continues to be the case; particularly in Europe and in the USA. For example, they are currently working with a leading IP service provider on a variety of support roles based in Brussels. As well as overseas, the team explains that they have received an increase in support role assignments in regional locations across the UK. In particular, they are currently working on a number of opportunities with a leading international law firm based in Scotland, including a records assistant and an IP filings assistant position.
"What is most interesting however is the notable rise in regional UK based roles, which currently make up almost two thirds of those that we are recruiting for" says managing director Pete Fellows. "Since I joined Fellows and Associates two months ago, there has been a continuous and steady stream of regional positions that we have been working on, so I assumed that is was nothing out of the ordinary" new starter Louisa explains, "however my colleagues tell me that they have noticed a rise in the number of such roles over the last few months, so this is not actually the case".
Fellows and Associates are currently working with a number of high profile clients on opportunities outside of London, including one with Dyson for a finalist level or newly qualified engineering or electronics candidate. The role is based at the company's headquarters in Malmesbury in the Cotswolds. "This is a unique opportunity for the right candidate to join a leading household name. The position is based in a beautiful location, and due to significant investment in the company's research, design and development projects, there is a real chance to get involved in some unique IP strategy from initial conception to the ongoing protection of the portfolio" says recruitment consultant Phillipa Field.
The team maintains that the job market in London remains buoyant, and that placing candidates in positions in the city is rarely an issue. "The current increase in regional roles has not had an impact on London based opportunities, which are of course as popular as ever" reports Phillipa. As Pete explains, "we have a number of roles with top tier patent and trade mark firms in the city, the majority of which are due to growth as opposed to replacements. For example, we are currently looking for biochemistry/biotechnology candidates for a rare Partner/Partner designate opportunity with Elkington and Fife and a finalist level or qualified role with Mathys & Squire.
"The last few months has been an exciting period for us as recruiters, as the recent increase in activity is likely to be representative of an overall growth trend across the IP sector, which can only be positive" explains Pete. Nevertheless, the team also express that placing candidates in roles outside of London can be difficult on occasion, which is something that they have explored in their most recent article. "One might be inclined to speculate that London is the first choice for many candidates due to the perceived higher salaries that roles in the city command" suggests Louisa. However, Fellows and Associates' recent salary survey demonstrated that particularly where attorneys are concerned, differences in location do not really have an impact on salary.
About Fellows and Associates
Fellows and Associates recruit Patent Attorneys, Trade Mark Attorneys, IP Lawyers and other Intellectual Property professionals worldwide. The firm offers a diverse range of recruitment services including search, advertised selection and managed campaigns. Fellows and Associates' management consultancy division offers targeted strategic advice to firms within the Intellectual Property sector worldwide. See http://www.fellowsandassociates.com for more information, or phone +44 207 903 5019 or email contact(at)fellowsandassociates(dot)com.