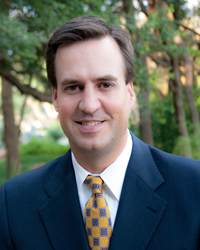 Austin, TX (PRWEB) July 28, 2015
Dr. Edward Buckingham and Buckingham Center for Facial Plastic Surgery, is pleased to announce the arrival of Dr. Sudeep Roy in July 2016. Coming to Austin from Philadelphia, Dr. Roy will be completing his Fellowship in facial plastic and reconstructive surgery with Dr. Buckingham. The twelve-month long training is facilitated annually by the American Academy of Facial Plastic and Reconstructive Surgery.
Since 1969, the American Academy of Facial Plastic and Reconstructive Surgery (AAFPRS) has overseen one of the most respected Fellowship programs in the country. To date, more than 1,000 physicians have had the opportunity to complete their rigorous education and training under the mentorship of the nation's leading facial plastic surgeons. Designed to refine a surgeon's patient care skills and surgical techniques, participation in the AAFPRS Fellowship is shown to boost physician confidence and autonomy.
2015 is the first year for Dr. Edward Buckingham, founder of Buckingham Center for Facial Plastic Surgery, to act as a Director for the AAFPRS Fellowship program. Only the most distinguished surgeons are chosen to act as leaders in the program. Directors must have a proven record before being asked to take on the role of mentor and teacher for the Fellows.
Although more than 45 positions are open each year, the AAFPRS Fellowship is highly competitive. Applicants must have already completed a residency in otolaryngology or plastic surgery, before being matched with a Director that focuses on similar interests and long-term goals. This year's interview process began on March 1st and finalized on May 31st. After completing the year-long Fellowship, an intensive oral and written examination will be administered.
Sudeep Roy, MD is a graduate of Stanford University. He completed his medical training at New York Medical Hospital, and his residency in the department of Otolaryngology, Head and Neck Surgery, at Thomas Jefferson University Hospital. Dr. Roy is a member of the American Academy of Otolaryngology, the American Academy of Facial Plastic and Reconstructive Surgery. He is fluent in five languages, including English, Italian, Spanish, Hindi, and Bengali.
Dr. Buckingham has over 15 years of plastic and reconstructive surgery experience. He is an alumnus of Southern Methodist University, the University of Texas at Austin, and the University of Texas Medical Branch in Galveston. Dr. Buckingham is Board Certified in both Otolaryngology and Facial Plastic Surgery. He is prolific author and educator.
For more information on Austin's Buckingham Center for Facial Plastic Surgery, contact the office at 512.401.2500. Patients traveling to Dr. Buckingham's office, located in the Texas Hill Country, are encouraged to request area accommodation and entertainment recommendations, when scheduling their appointment.
Contact:
Buckingham Center for Facial Plastic Surgery
2745 Bee Caves Road
Suite 101
Austin, Texas 78746
512.401.2500
http://www.buckinghamfacialplastics.com