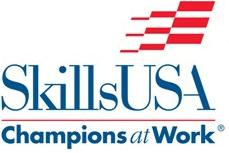 Skilled, capable and flexible workers are the backbone of any nation's economy and this international competition highlights that fact.
(PRWEB) July 28, 2015
SkillsUSA, the organization that represents the United States in the WorldSkills Competition, is sending 18 career and technical education students to São Paulo, Brazil, to compete in 16 skill categories during the 43rd biennial event Aug. 11-16.
The students will test their skills against more than 1,200 students representing 73 countries and regions from around the world competing in 48 official skill competitions and two demonstration contests. There will be 5,000 international experts, delegates and judges, 3,000 volunteers and 200,000 student and public spectators attending.
The WorldSkills Competition highlights a worldwide issue: preparation of a highly skilled workforce. Simon Field of the Organization for Economic Co-Operation and Development (OECD) stated in the book Learning for Jobs, "Increasingly, countries are recognizing that good initial vocational education and training has a major contribution to make to economic competitiveness. The wealth of nations will come to rely more on the skills of their people than on other sources such as natural resources."
The United States first entered the WorldSkills Competition in 1975, represented by the SkillsUSA organization.
"The SkillsUSA WorldTeam will meet and compete in Brazil with young workers from all around the globe, and I know our team will represent the United States very well," said Tim Lawrence, executive director, SkillsUSA. "Just as in sports, winning contestants will be awarded medals and honors. But, the difference is that nations rise on the success of their workforce. Skilled, capable and flexible workers are the backbone of any nation's economy and this international competition highlights that fact."
Competing in São Paulo, Brazil for the U.S.:

Automobile Technology: Michael Mullen, San Luis Obispo, Calif.
Bakery: Maria Buko, Saginaw, Mich.
Beauty Therapy: Bailee Romero, Washoe Valley, Nev.
Bricklaying: Daniel Furr, Concord, N.C.
Cabinetmaking: Jacob Wozniak, Springville, N.Y.
Graphic Design Technology: Spencer Wolf, Kettering, Ohio
Hairdressing: Lauryn Erickson, Hersey, Mich.
Heavy Vehicle Maintenance: Dustin Mortsolf, Lansing, Kan.
Manufacturing Team Challenge: Daniel Dossett, Friendsville, Tenn., and Erica Heckman, Oak Ridge, Tenn.
Mechanical Engineering Design — CAD: Jake Rivard, Whitinsville, Mass.
Mechatronics: Ian Gwaltney and James Womble, both from Cleveland, Tenn.
Plumbing and Heating: Chris Royea, Williamstown, Vt.
Refrigeration and Air Conditioning: Brock Miesner, St. Ann, Mo.
Restaurant Service: Luis Vazquez, Allen, Texas
Web Design: Nick Taylor, Tempe, Ariz.
Welding: Andrew Cardin, Sutton, Mass.
Additional information on the SkillsUSA WorldTeam is located at: http://www.skillsusa.org/competitions/worldskills/.
The following sponsors have generously provided financial and/or in-kind or pledged support to the SkillsUSA WorldTeam: Alcoa Foundation (Presenting Sponsor); American Welding Society; Architectural Woodwork Institute; Association of Woodworking and Furnishings Suppliers; Autodesk Education; Automotive Service Technology contest national technical committee; Deere & Company; Diesel Equipment Technology contest national technical committee; FESTO Corporation; HVACR Technology contest Technical Committee; International Association of Plumbing and Mechanical Officials; and the National Institute for Automotive Service Excellence and Pivot-Point.
SkillsUSA raises funds for individual competitors to train for and travel to the WorldSkills Competition, and the cost is substantial. To donate funding or in-kind support, go to: http://www.skillsusa.org/competitions/worldskills/.
The WorldSkills Competition (WSC)
SkillsUSA is a member of WorldSkills, headquartered in Amsterdam, Netherlands. This organization sponsors the biennial WorldSkills Competition (WSC). Participation in the WSC has provided a vehicle for comparing our career and technical students and methods of training with that of our major market competitors. The training technologies displayed at the WSC exemplify the ultimate standard in skilled workforce preparation. As such, they offer important lessons for technical instructors and for SkillsUSA's corporate partners, whose productivity depends on employees with up-to-date skills. WSC results are one of the benchmarks by which a country's global economic competitiveness can be judged.
WorldSkills was founded in 1950 and currently has members from 73 countries and regions In 1973, President Richard M. Nixon recognized SkillsUSA (then known as VICA) as the official U.S. representative to WorldSkills. To learn more about the WorldSkills Competition, go to: http://www.worldskills.org.
About SkillsUSA
SkillsUSA is a not-for-profit association that serves more than 300,000 member high school, college and postsecondary students — and their instructors — in trade, technical and skilled service instructional programs. SkillsUSA partners educators and students with business and industry to help ensure the United States has a well-prepared rising skilled workforce. SkillsUSA has the active support of more than 600 companies, trade associations and labor unions at the national level. SkillsUSA has served 11.9 million annual members since its founding in 1965 as the Vocational Industrial Clubs of America (VICA). SkillsUSA programs teach leadership, citizenship and character development to complement technical skill training. The organization emphasizes respect for the dignity of work, ethics, workmanship, scholarship and safety. For more information about SkillsUSA, go to http://www.SkillsUSA.org.
For more information about the upcoming WorldSkills International Competition, visit: http://www.worldskillssaopaulo2015.com/en/. For information about SkillsUSA, contact Jane Short at 703-737-0612, JShort(at)skillsusa.org.
###