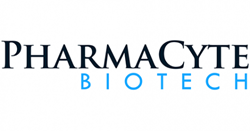 (PRWEB) July 30, 2015
"PharmaCyte Biotech" was featured on NewsWatch as part of its monthly Biz Report, which takes a look small, medium, and large businesses making an impact in their industry. Susan Bridges, a reporter for NewsWatch and a business expert, conducted the business review and shared with viewers how this is a clinical stage biotechnology company that focuses on developing treatments for both cancer and diabetes based on a revolutionary live-cell encapsulation technology
It seems everyone knows someone who has been adversely affected by cancer. As of 2015 cancer is one of the leading causes of death right behind heart disease. There are a reported 14 million new cases of cancer reported each year worldwide, while it claims the lives of over 8 million a year. It's expected there will be an average of 22 million new cases diagnosed every year within the next 2 decades.
Then there's diabetes and it's a worldwide epidemic. So far, there is no cure. 387 million people around the world live with diabetes. In the U.S. alone, there's an estimated 29 million people that have diabetes These are scary figures that countless doctors and scientists are racing to solve with over 1.7 million diagnosed each year. It's currently the seventh leading cause of death worldwide. This is exactly what PharmaCyte Biotech is tackling head on.
PharmaCyte Biotech is a clinical stage biotechnology company that focuses on developing treatments for both cancer and diabetes based on a revolutionary live-cell encapsulation n technology known as Cell In A Box. Cell in a Box encapsulates genetically modified cells to do two things. For cancer, the cells convert a chemotherapy drug into its cancer-killing form. For Diabetes, it encapsulates genetically modified cells that produce insulin when a patient's pancreas isn't working properly.
The cells that will be encapsulated in PharmaCyte Biotech's technology have shown in preclinical studies that they can end diabetes. By encapsulating those cells in Cell in a Box, PharmaCyte may be able to create an artificial pancreas. Cell In A Box as a platform for the creation of different treatments for diabetes and cancer is endless. 20 years in the making Cell In A Box now has its goal in sight.
To learn more, visit http://www.pharmacytebiotech.com/ today.
About NewsWatch
NewsWatch is a weekly 30-minute consumer oriented television show that airs on the Discovery Channel and ION Network. NewsWatch regularly features top technology products and services, mobile applications for iOS, Android, and Windows devices, unique and beautiful travel destinations around the world, health and medical tips, and entertainment interviews on the show. NewsWatch airs on the Discovery Channel at 7:00 – 7:30 AM ET/PT.
NewsWatch is located in the greater Washington, DC area and has been on air for over 25 years. For more information or to watch the most recent episode, visit http://newswatchtv.com/biz-report.html.