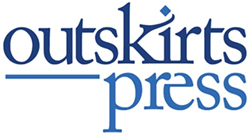 Denver, CO (PRWEB) July 28, 2015
Alphabetically, its ten best performing self-published books from June were:

Aces Back to Back by Scott W. Allen
After the Chisholm by Award-Winning Writer George Rhoades
Concise Review of Critical Care, Trauma and Emergency Medicine by Asif Anwar
The Funny Side of War by Mat Vance
Letters, To The Men I Have Loved by Mirtha Michelle Castro Marmol
Losing Ike to God and How God Comforted Us by Indira Onwuzurike
Sacred Cows by Seth Andrews
Stepping Wild by Phill Grounds
Tears, Sadness and Joy by Willie Ruth Day-Moore
What She Feels by Chidozie Osuwa
All these books, and other Outskirts Press titles, are available from all major online retailers like Amazon, Barnes & Noble, Powells, Books A Million, and others, plus conveniently from the Outskirts Press Direct bookstore at http://outskirtspress.com/bookstore for discounts ranging from 10%-55%.
About Outskirts Press, Inc.
Outskirts Press offers high-quality, full-service self-publishing and book marketing services for writers and professionals who are seeking a cost-effective, fast, and flexible way to publish and distribute their books worldwide while retaining 100% of their rights, 100% of their profits, and 100% of the creative control. http://www.outskirtspress.com.
###
Outskirts Press, Inc., 10940 S. Parker Rd - 515, Parker, Colorado 80134
http://outskirtspress.com 1-888-OP-BOOKS