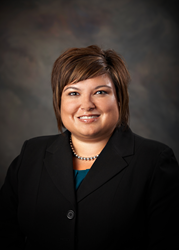 Low health insurance literacy negatively impacts consumers' health and financial well-being.
Belleville, IL (PRWEB) August 04, 2015
Allsup, a nationwide Social Security Disability Insurance (SSDI) representation company, will host the interactive Web event, "True Help With Health Insurance When Disability Strikes," featuring the Caregiver Action Network, the Colon Cancer Alliance and experts from Allsup Medicare Advisor®, on Thursday, Aug. 20, from 11 a.m. to 12:30 p.m. (CST). Register at Webinar.Allsup.com.
Research shows consumers have serious difficulties understanding and using health insurance.
"Low health insurance literacy negatively impacts consumers' health and financial well-being," said Tricia Blazier, Allsup personal health and financial planning director.
According to the National Institutes of Health, consumers—especially those who have not previously been insured—face additional challenges in understanding how to select insurance plans and benefits.
"These difficulties are compounded for seniors, individuals with disabilities, and their caregivers, as they often face more complex decisions selecting and using health insurance plans," said Blazier.
"True Help with Health Insurance When Disability Strikes," will provide participants with tools and knowledge to increase their health insurance literacy, and empower them to make informed health insurance decisions.
Health coverage for people with disabilities
People with disabilities are on the frontlines of the coverage gap that affects an estimated 5 million Americans who live in states that have not expanded Medicaid coverage.
"Individuals who apply for SSDI benefits may have health insurance through a previous employer, a spouse or COBRA," said Blazier. "However, nearly a third lose their health insurance while waiting for the Social Security Administration to decide their disability claim. Most find healthcare coverage cost prohibitive given their reduced income."
Blazier will discuss options available for individuals with disabilities who have lost their health insurance.
Medicare 101
Individuals are eligible for Medicare when they turn 65, or 24 months after they are entitled to SSDI benefits, regardless of age. Allsup Medicare Advisor® operations manager Aaron Tidball will explain Medicare and resources available to help individuals select the best plans for their specific health needs and situations.
Caregiver and patient needs
John Schall, CEO of the Caregiver Action Network, and Crawford Clay, patient support advocate for the Colon Cancer Alliance, will provide information and tips for caregivers and patients. All of the presenters will answer questions during the live event, which will be available on demand after Aug. 20. On demand participants will be able to submit questions and receive email responses.
Additional True Help Web events:

True Help Telling Your Story, now on demand.
True Help Returning to Work, now on demand.
True Help for Veterans and Their Families, November 10.
For information on SSDI eligibility, visit Expert.Allsup.com or call (888) 841-2126.
About Allsup
Allsup and its subsidiaries provide nationwide Social Security disability, veterans disability appeal, re-employment, exchange plan and Medicare services for individuals, their employers and insurance carriers. Allsup professionals deliver specialized services supporting people with disabilities and seniors so they may lead lives that are as financially secure and as healthy as possible. Founded in 1984, the company is based in Belleville, Illinois, near St. Louis.