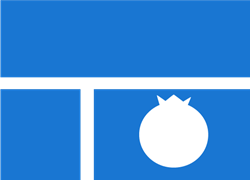 PowerPress Sites embodies well-established best practices offering podcasters complete freedom and the ability to build a show and promote their brand," explained Todd Cochrane, CEO of RawVoice
Columbus, Ohio (PRWEB) July 29, 2015
Blubrry is introducing a complete podcast suite of products that set a new standard for podcasting services. PowerPress Sites, WordPress Website Hosting for your podcast, will allow podcasters to sign up for a podcast-hosting account, starting at $12 a month, and for free have everything they need to create and grow their show.
With every podcast-hosting account, Blubrry now includes a free managed WordPress site with Premium Podcast Statistics. Podcasters will no longer need two or three services to get started.
"Blubrry's PowerPress Sites embodies well-established best practices offering podcasters complete freedom and the ability to build a show and promote their brand," explained Todd Cochrane, CEO of RawVoice, parent company of Blubrry. "The podcaster is able to focus on creating content while we do the heavy lifting behind the scenes."
During service set-up, a podcast-optimized WordPress site is created by following a quick-start guide; podcasters are also able to select colors, and brand the site to their liking. The automated installation includes essential plugins preinstalled.
"Our goal is to make setup painless from the very start so that podcasters can get their site established, and quickly drive listeners to their show and brand," said Angelo Mandato, CIO of RawVoice.
With WordPress, content creators are not limited to simply posting episodes with show notes, they can blog, post pictures and provide their audience with a well-rounded website experience. PowerPress Sites is designed to scale; podcasters will be able to build out their shows / networks and are not forced to move to a different website or company.
PowerPress Sites service is being launched with three service levels in the next few weeks: The basic package is provided free with every podcast-hosting account. Additional features are available at higher service levels outlined on Blubrry's PowerPress Sites WordPress Hosting Page.
"Growing a show -- whether starting for the first time, migrating from another service, upgrading an existing podcast has never been easier for personal or professional use," Cochrane said. "We want PowerPress Sites customers focused on what is important -- creating content and having a tool-set to build their media empire."
***
Blubrry.com is a podcasting community and directory that provides content creators detailed audience measurements, audio and video hosting, and monetization opportunities. The Blubrry PowerPress podcast plugin includes everything you need to podcast with your WordPress blog. Blubrry's parent company, RawVoice, offers turn-key podcast networks, a media publishing platform, enterprise level download statistics and in-content advertising.
For more details or questions, contact Todd Cochrane 808-741-4923 or ceo(at)rawvoice(dot)com.