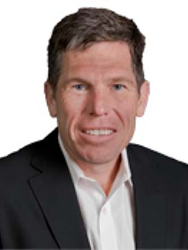 "One of the reasons that we are growing so fast is that we are continually open to new suppliers."
Addison, IL (PRWEB) July 29, 2015
B2B Industrial Packaging, one of the fastest growing stretch film, steel strapping and strapping tool repair providers in the U.S., just announced a new partnership with Storopack. The announcement caps a 30-day period of sales that increased 43 percent over the same period last year.
Much of the growth can be attributed to a series of multi-million dollar acquisitions over the past three years, but company officials say that experienced account executives and a disciplined, supportive back office are also major contributors. The strategic acquisitions include Western Metals, Pac Fast, and the Lesker Company. These acquisitions continue to expand and extend the company's existing product lines.
B2B Industrial Packaging Vice President Pat Yonkus said, "One of the reasons that we are growing so fast is that we are continually open to new suppliers, like Storopack, that offer high quality, innovative products. Everything—acquisitions, new products, and an excellent staff contribute to our success."
Storopack, the latest addition to the company's growing directory of world class packaging suppliers, is a specialist in protective packaging. Its product portfolio includes customized, flexible protective packaging solutions and dispensing system integrations. This globally active company, with a U.S. base in Cincinnati, comprises 4 major product lines: FOAMplus (Bag, Handheld, Pre-mold), AIRplus (Cushion and Void Fill Inflatables), PAPERplus (Cushion and Void Fill), and Loose Fill. Storopack's packaging equipment solutions range from single workstations to the design and implementation of complete overhead packaging systems.
Servicing more than 5,000 active clients, B2B Industrial Packaging sells a full range of packaging equipment and supplies including steel strapping and stretch film to clients primarily in the Central Great Lakes, the Central Plains, California, and Texas. B2B Industrial Packaging is unique in that it also operates a state-of-the-art strapping tool repair facility that services the entire U.S. To contact B2B Industrial Packaging, call 1-877-222-5747, email Kim Calcagno at kcalcagno(at)b2bind(dot)com, or visit http://www.B2BInd.com.