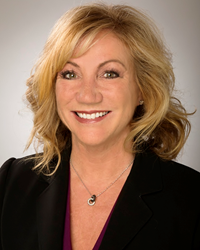 I am honored to be included with other business leaders and extraordinary companies supporting the Denver community.
Denver, CO (PRWEB) July 31, 2015
Katherine Ott, CEO of Denver-based SlimGenics Weight Loss Centers, which provide consumers with nutritionally based weight-loss programs, accepted a Downtown Denver, Inc. (DDI) board position with the Downtown Denver Partnership (DDP). The position is a wonderful opportunity for both Ott and SlimGenics to support local business endeavors and give back to the community. DDP continually provides support, resources, energy and passion to reinforce and improve the foundation upon which Downtown Denver resides.
Downtown Denver, Inc. (DDI) serves as the advocacy board for the Downtown Denver Partnership membership. DDI works to ensure consistency and clarity of policy and public positions and takes positions on ballot issues, city ordinances and legislative referenda, focusing its efforts on initiatives that serve the Downtown membership.
"I am honored to be included with other business leaders and extraordinary companies supporting the Denver community," said Katherine Ott, CEO of SlimGenics. As a Denver resident, business owner and commercial property owner, Ott brings both personal and professional experience to this role.
Ott launched SlimGenics in Colorado in March 2003 in an effort to combat the growing obesity epidemic by creating a weight-loss program focused on real food, individualized support and comprehensive nutritional education to aid clients in embracing a healthier lifestyle. Today, SlimGenics operates 35 locations across Colorado, Minnesota and Ohio with more than 200 employees. SlimGenics was recently named #14 on ColoradoBiz Magazine's annual Top Woman-Owned Companies list, marking Ott's third appearance in the top 15 on this prestigious list.
"Our success is built upon the foundation of helping others embrace a better life through better health. The SlimGenics program can be successfully followed anywhere in the country through the combination of our time-proven weight-loss program, lifestyle strategies, nutritional supplementation and personal support, which has changed thousands of lives over the last 13 years."
Ott's former board positions have included respected organizations such as Colorado Chautauqua Association, The StorageTek Foundation, Colorado Business for Social Responsibility and others. Her unwavering dedication and support to Colorado businesses and charitable organizations has spanned the last 20 years. In 2010, Ott established The SlimGenics Foundation, which strives to support the communities SlimGenics serves by donating a portion of sales to combat childhood obesity.
About SlimGenics Group, LLC
Headquartered in Denver, CO, SlimGenics Group, LLC (http://www.slimgenics.com) provides comprehensive weight-reduction programs, nutritionally designed to develop improved eating habits and establish behavioral and lifestyle changes for long-term success. SlimGenics operates Weight Loss Centers in Colorado, Minnesota and Ohio and supports a national client base through its online and corporate weight-loss programs. Since 2003, tens of thousands of participants have successfully lost weight and achieved a healthy weight with the SlimGenics program. To learn more about SlimGenics programs, locations, products and support services, please visit http://www.slimgenics.com.
# # #