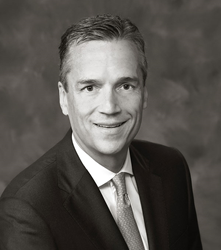 San Francisco, CA (PRWEB) July 30, 2015
Barry Slatt Mortgage announces the addition of Richard Caldwell to its San Francisco Bay Area mortgage banking team.
"As Managing Director, Richard brings our clients in-depth experience and valuable perspective in commercial real estate finance," said Dan Friedeberg, President of Barry Slatt Mortgage.
With previous roles as Chief Lending Officer and Partner in private equity funds, Mr. Caldwell has more than 20 years of commercial real estate conventional and structured finance experience throughout the western U.S. and nationally. Richard offers clients an extensive network of contacts coupled with a track record including financing office, industrial, retail, multifamily, self-storage, hotel, senior living, student housing, and owner occupant properties. Mr. Caldwell has originated in excess of $3 billion in financing and maintains strong industry ties across the country.
About Barry Slatt Mortgage: Barry Slatt Mortgage is a long-standing and respected institution with more than four decades of experience in commercial mortgage banking. Slatt has correspondent relationships with several of the most prestigious lenders in the country, providing custom-tailored solutions for borrowers' needs.