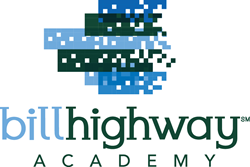 This program will enable us to get results faster by growing one of our core product resources in a quicker and more predictable manner. -Bob Anzivino, Chief Technology Officer, Billhighway
Troy, MI (PRWEB) July 30, 2015
Billhighway, provider of cloud-based automation solutions for member-based associations and nonprofits, announces some exciting news circling the Development Team. In today's tech-based business environment, highly qualified and experienced developers are a valuable resource. Billhighway has added one more of those resources with the addition of Brian Buten to the team as a Senior .NET Developer.
Brian has ten years of software engineering experience under his belt and is ready to apply his skills to any project handed to him. He will design and develop highly-scalable web applications that run non-stop. Brian will utilize the latest tools/technologies using Agile methodologies to deliver financial solutions used by thousands of organizations.
"Brian brings a wealth of .NET and database experience, which he was able to leverage and make an immediate impact on day one," said Bob Anzivino, Chief Technology Officer at Billhighway. "I feel very fortunate that we continue to attract and retain the area's top technologists."
In an effort to expand the company's developer talent pool and create opportunities for entry to mid-level developers, Billhighway has launched the Billhighway Academy. The Academy will provide advanced technical training led by senior developers and will feature daily pairing and mentoring. The foundation of the training will be real business tasks and client projects. After graduating, the new developers will largely work independently with as-needed pairing and consultation. This program's ultimate goal is to properly prepare the new developers and set them up for a rewarding, impactful career.
"Billhighway's commitment to this program and growing our development team is significant and very exciting," said Bob Anzivino. "This program will enable us to get results faster by growing one of our core product resources in a quicker and more predictable manner. This will then allow us to focus on more areas of the business simultaneously, which will drive higher customer satisfaction and accelerate our growth potential."
To learn more about the Billhighway Academy program visit: http://www.billhighway.co/about-us/careers/developers/.