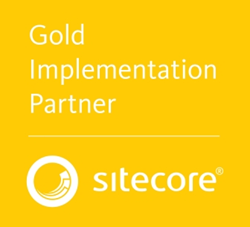 This award will help differentiate us and enable organizations looking to adopt the Sitecore Experience Platform, select a partner who has a proven track record delivering Sitecore solutions, said Steve O'Neill
Portland, OR (PRWEB) July 29, 2015
ServerLogic, a professional IT services company, announced that they have been named a Sitecore Gold Implementation Partner. Sitecore, a leader in customer experience management software, introduced the new designations to recognize partners among thousands of service providers who distinguish themselves through strategic expertise, implementation capabilities and leadership in the Sitecore community.
For nearly a decade, ServerLogic has partnered with Sitecore to create content-rich websites and user experiences that help their customers market their products and services in new and more effective ways. Sitecore enables ServerLogic's team of certified Sitecore engineers to design and build websites that are highly scalable, robust and secure.
"For over 8 years we have focused on building robust Sitecore solutions for our partners, empowering their marketers with the ability to own the experiences they deliver to their customers and prospects" said Steve O'Neill, Director of Professional Services at ServerLogic. "Our strong commitment to Sitecore, and our experience building enterprise web marketing solutions for our customers, has qualified us for Sitecore Gold Implementation Partner recognition. We have seen tremendous growth in the Sitecore community in recent years. This award will help differentiate us and enable organizations looking to adopt the Sitecore Experience Platform, select a partner who has a proven track record delivering Sitecore solutions.
"Just as we've evolved and expanded our product offering, we've matured in our approach to partnering," said Mark Floisand, VP, Product Marketing for Sitecore. "Congratulations to ServerLogic on becoming a Gold Implementation Partner. This designation illustrates how ServerLogic has been able to execute on Sitecore's vision for customer experience management and successfully deliver these projects at scale."
"The ServerLogic team has demonstrated their understanding of the entire Sitecore solution, their deep Sitecore experience, and their commitment to creating happy Sitecore customers", Floisand said.
About ServerLogic
ServerLogic is a professional IT services company that specializes in enterprise-level eCommerce, Web content management, and Cloud based solutions. Clients include Lattice Semiconductor, Wacom, Make-A-Wish Foundation, Genworth Financial, Microsoft, First Financial Security, Tektronix, and SolarWorld. Founded in 1992, ServerLogic has offices in Portland, Seattle, and Scottsdale.