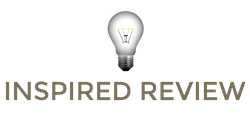 New York. NY (PRWEB) July 28, 2015
Inspired Review is thrilled to be nominated for the 2015 New York Law Journal Reader Rankings in the categories of Best Managed Document Review Service and Best Foreign Language Translation Provider.
In the last two years, Inspired Review has quickly become the fastest growing
Managed Document Review Company in the legal industry.
"I am very grateful Inspired Review is being recognized for our Managed Document Review Services and for our global success in multi-lingual matters and as well!" Michael Dalewitz
Please support Inspired Review and VOTE!
About Inspired Review:
Inspired Review is the most groundbreaking document review firm in the industry up to date. The firm prides itself on a fixed-price per document model created by highly successful executive and recognized legal expert,CEO, Michael Dalewitz, Esq. Creating aligned incentives with the attorneys performing review, the corporate client, the law firm and the vendor, Inspired Review has created a predictable, low-cost model that can rival all US based cost structures, and even offshore. With statistically validated quality control, developed in-depth validation and targeted search methodologies and integrity, Inspired Review ensures the defensibility of your review and minimizes any risk of error. Inspired Review is also very concerned with igniting change in the world by giving back. A percentage of all the company's profits are donated to a monthly sponsored charity.