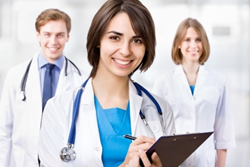 Teenagers who engage in smoking marijuana inhibit their neurological development.
Miami, FL (PRWEB) July 29, 2015
According to the The Media Post on July 9th teenagers who live in states where marijuana is legal, and are exposed to advertisements, for medicinal use are more likely to abuse the substance. A recent study conducted by Florida International University revealed teenagers in settings where the use of marijuana is considered beneficial are more apt to use the substance, as opposed to their peers who live in states where medical marijuana has not been legalized. After recent attempts to legalize medical marijuana failed to reach 60 percent of votes, medical marijuana activists plan to reintroduce similar medical marijuana proposals in 2016. Harbor Village provides drug and alcohol detoxification in Florida and helps those with untreated substance use disorders recover from addiction. The treatment center asserts medical marijuana may endanger up to 17% of users with becoming addicted to the substance.
An associate comments, "Although the medical properties of marijuana, as we understand them today, are beneficial to those suffering from certain conditions- and as such, we may not have the ability to control the waves of legalization here in 2016. However, marijuana, like many other pharmaceutical products medical doctors prescribe to manage conditions are addictive, and must be treated as substances with the potential to foment serious health detriments. FIU's study reveals teenagers are more susceptible to use with the induction of legalization; as such, it is our duty on a state level to create impactful educational campaigns for the detriment of marijuana use for teens- similarly to alcohol. Teenagers who engage in smoking marijuana inhibit their neurological development."
As a Florida drug detox and rehabilitation facility Harbor Village is dedicated to helping those with addictive disorders get help, and aims to prevent the spread of substance use disorders within their local community by spreading awareness with anti-drug campaigns. Their website is a host to trending addiction and recovery news, in an attempt to connect the local community with information on how to get help and avoid new drug trends in South Florida.
Providing affordable addiction care in Florida, Harbor Village admits clients throughout the entire united states, and accepts most major insurance coverage plans. The treatement center helps clients overcome withdrawal painlessly with safe medically assisted drug treatment, and introduces group dynamic therapy as early as detox treatment. Harbor Village creates individualized treatment programs to help clients address the particulars of their substance use disorders.
For more information about the Florida drug and alcohol rehab center call (855)767-8285 or visit http://harborvillageflorida.com/.