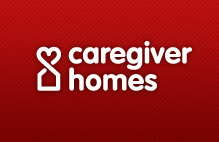 It's been obvious for a long time that the vast majority of our elders and persons with disabilities want the type of care that allows them to remain in their homes and communities and to live full lives. -Representative Scott Simon
Baton Rouge, Louisiana (PRWEB) July 29, 2015
Louisiana is offering a new Medicaid service under the Office of Aging and Adult Services Community Choices Waiver that will allow families to stay together in the home environment, the most valued and low-cost setting. Caregiver Homes—the first Home and Community Based Services (HCBS) organization to achieve case management accreditation by the National Committee for Quality Assurance (NCQA)—is the first approved provider of this service in the state of Louisiana.
The service, known as Monitored In-Home Caregiving (MIHC), will be available to Medicaid-eligible individuals on the Community Choices Waiver who choose to live at home with a caregiver who can meet their care needs. The caregiver will receive financial and professional support from Caregiver Homes as part of the service.
During the 2015 Legislative Session, State Representative Scott Simon offered a resolution to establish a study committee on family caregiving. "It's been obvious for a long time that the vast majority of our elders and persons with disabilities want the type of care that allows them to remain in their homes and communities and to live full lives," said Rep. Simon. "Louisiana is moving in the right direction by responding to this demand and delivering home and community-based services that improve health and reduce costs to our health care system. Many of these services are made possible or enhanced by innovative technology such as the emerging telehealth solutions for which I've long been an advocate, and that now have us positioned to deliver quality, consumer-focused care on a large scale in this state."
With 10,000 baby boomers in the nation turning 65 each day and the vast majority of people preferring to receive care at home as they age, according to the AARP Public Policy Institute, the arrival of Caregiver Homes in Louisiana is welcomed.
"The Caregiver Homes Louisiana care team has been working for months to develop a program to meet the specific needs of elders, adults with disabilities and their caregivers in order to ensure that they are supported to remain in their own homes and communities," said Donna Breaux, Program Director for Caregiver Homes of Louisiana. "We are thrilled to be the first licensed HCBS provider of Monitored In-Home Caregiving in Louisiana, and we look forward to meeting the families that we will support."
The main office of Caregiver Homes is located in Baton Rouge and the service will be available to Louisiana residents that live in the Department of Health and Hospitals Regions 2, 4, and 9, representing Acadiana, the greater Baton Rouge area, and the Florida Parishes.
Family caregivers and medical and social service professionals can learn more about Caregiver Homes by visiting our website, http://www.caregiverhomes.com. Inquires can also be made about our service by contacting our Care Advisory Unit at 866-797-2333 or by filling out our online contact form.
About Caregiver Homes
Caregiver Homes provides a unique, long-term care service model called Structured Family Caregiving (SFC) currently available in six states. The model is known in Connecticut as Adult Family Living, in Indiana as Structured Family Caregiving, in Louisiana as Monitored In-Home Caregiving (MIHC), in Massachusetts as Adult Foster Care, in Ohio as Shared Living, and RIte @ Home in Rhode Island. The organization, a wholly owned subsidiary of Boston-based Seniorlink, Inc. is dedicated to supporting elders with complex medical conditions and people with disabilities to live with dignity and independence in their communities. Caregiver Homes employs highly-qualified professionals and specially-designed communication technologies to empower caregivers to provide effective, high-quality care at home and to be paid for their commitment. The program was launched in 2005 and is actively serving more than 2,900 consumers with complex medical and behavioral health conditions.
Seniorlink, Inc. offers expertise in managing care for elders and people with disabilities. In addition to its innovative service model, Structured Family Caregiving, Seniorlink offers expertise to states and managed care organizations regarding cost-effective, long-term care services.