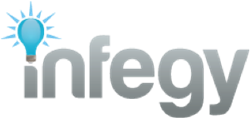 "News Ninja presents an evolution in news discovery, using what people are talking about to uncover the topics that are trending at any moment," said Justin Graves, CEO and founder of Infegy.
Kansas City, MO (PRWEB) July 29, 2015
Infegy, a provider of social media intelligence technology for major brands, ad agencies and market researchers, today unveiled News Ninja, a first-of-its-kind, automated news generator that uses Infegy's software to analyze what people from all over the world are saying online in real-time and generate stories about trending topics. The free site will change the way people discover news by enabling them to know the topics that are trending at any given moment based on what people are actually talking about rather than just what news sites and popular blogs are reporting.
Accessing Infegy's massive database of online content, News Ninja uses text analysis software to understand the key topics and themes being discussed on the web. The site then uses statistical analysis to filter out irrelevant information and determine which topics are significant, attributing them a buzz score based on popularity. Finally, News Ninja applies Infegy Linguistics to take all the information analyzed and construct descriptive headlines that summarize the content.
Users have the ability to filter up-to-the-minute trending headlines based on interests including fashion, entertainment, sports, finance, tech, politics and world news. The Past News feature provides users with the most popular stories over a given period of time, searchable by year, month, week or day, to identify trending stories back to March 2015 with support being added later to go back even further.
"News Ninja presents an evolution in news discovery, using what people are talking about to uncover the topics that are trending at any moment," said Justin Graves, CEO and founder of Infegy. "This completely flips the existing dynamic of powerful entities deciding what is newsworthy, instead determining newsworthiness based on what individuals actually find interesting. By using Infegy's innovative technology to analyze what people are discussing online, we're able to provide instant stories on fashion, entertainment, foreign affairs – whatever will be trending next."
Journalists can use News Ninja to quickly and easily identify which stories are garnering interest online so they can break the news before other outlets. The news aggregator is also useful to marketing and social media professionals who need a faster and more efficient way of determining what people are discussing in order to take advantage of timely and relevant trending topics for their online marketing campaigns.
Infegy plans to introduce mobile app versions of News Ninja for Android and iOS in the near future. For more information about News Ninja, visit newsninja.com or news.ninja.
About Infegy:
Infegy provides social media intelligence technology that empowers marketing and research professionals to quickly and accurately understand consumers. Its flagship product, Infegy Atlas, elevates consumer research beyond simple measurements and provides real-time answers by analyzing huge volumes of online dialog and commentary including target audiences, current trends, brand perception, purchase intent and competitive landscape. Powered by its proprietary linguistic analysis engine, the easy-to-use, cloud-based platform helps inform and customize market research, product research and development, sales pitches and forecasting, strategic planning, advertising campaigns and more. Founded in 2007, Infegy Atlas has been proven to offer the most sophisticated and accurate sentiment analysis in the market, with 93 percent accuracy and 97 percent recall. For more information, visit http://www.infegy.com or follow on Twitter @Infegy.
###