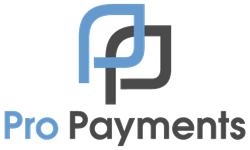 Integrated Credit Card & ACH Processing Alternative for QuickBooks
San Francisco, CA (PRWEB) July 30, 2015
For years, QuickBooks has by far and away been the world's most popular accounting software for small and medium sized businesses. However, while they have excelled at providing bookkeeping solutions, their payment processing has left much to be desired with high fees and slow funding timing. Now, a superior solution is being offered by Pro Payments: a fully integrated QuickBooks payment processing alternative.
Pro Payments LLC has announced the launch of the newest and most advanced integration yet of their fully featured QuickBooks Alternative payment processing solution. The software seamlessly integrates into all versions of the QuickBooks suite of software to provide users with added functionality and dramatically lowering processing rates. This integration is absolute: users can use the native flow of QuickBooks to process & receive payments.
With Pro Payments, merchants are able to process credit cards, debit cards, ACH or echecks from within their QuickBooks software. While settlement times through QuickBooks' own payment division and others may be as long as three days, Pro Payments offers next day funding options. Their batch processing capability will dramatically boost efficiency, as this allows for processing of multiple customer transactions at once.
One of Pro Payments' most desirable features is undoubtedly the Sync functionality. The Sync feature compiles all data from all available sources including an eCommerce websites and mobile devices and updates the merchant's QuickBooks file, allowing for a highly automated accounting reconciliation process.
In addition to its features, Pro Payments has become indispensable to their wide customer base due to the considerable savings enjoyed by their merchants. The average QuickBooks POS merchant, for example, saves an astounding $1,000 a year and larger organizations can save even more. In addition to lower credit, debit and ACH costs, Pro Payments also offers savings due to no installation, annual or cancellation fees. They even offer free credit card readers, so merchants can Cash-in on lower processing cost associated with swiped transactions! This comes as no surprise, however, after becoming familiar with Pro Payment LLC's stellar customer service.
Payment processing is only a small part of QuickBooks parent company Inuit's operations, and as such their support and service has known to be wanting. Conversely, Pro Payments is well known for its 'white glove' service and support that has been found by clients to be consistently top-notch due to a decade's experience and position in the QuickBooks community.
The Pro Payments service can be optimized for whichever QuickBooks version is already in place. For merchants running QuickBooks Point of Sale, payments are processed seamlessly within the software and rapidly over a high-speed internet connection. Payments on sales receipts, work orders, sales orders, layaways and even gift cards are easily received while voids and refunds are equally effortless.
Users of QuickBooks Financial Pro, Premier and Enterprise, meanwhile, can perform advanced tasks such as creating and emailing individual and batch invoices and eliminating double entries with a built-in POS module. They can also gain access to online and subscription based features designed to greatly improve workflow such as Advanced Inventory. Where available, Pro Payments offers in-house installations and training by a supplied support team. QuickBooks Pro Advisors, CPA's & Accounting Professionals can also enjoy a multi-stream residual income through an offered Partner Program.
Pro Payments is a leader in providing alternative integrated QuickBooks Software payment processing Services. They serve merchants across the United States and Canada; from small and mid-sized businesses to mid-market organizations.
To find out more about Pro Payments, visit http://www.propayments.net
Contact: 888-458-0002