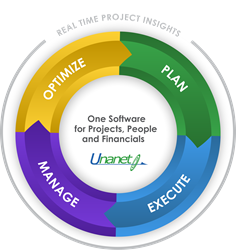 Dulles, VA (PRWEB) July 30, 2015
Unanet, a developer of software that helps project-driven organizations manage projects, people and financials in one integrated system, has announced that it is a Small Business Sponsor of the 27th Navy Gold Coast Small Business Event in San Diego, CA.
The event, taking place at the San Diego Convention Center from August 25-26, is hosted by the National Defense Industrial Association (NDIA) San Diego. The conference will have several notable speakers including Lieutenant General LeeMcFann, USAF (Ret) Vice President, National Defense Industry Association, Ms. Patricia Obey, Director, Navy Office of Small Business Programs, The Honorable Frank Kendall, United States Under Secretary of Defense for Acquisition, Technology and Logistics, The Honorable Duncan Hunter, United States House of Representatives, and VDAM Philip Hart Cullom, Deputy Chief of Naval Operations for Fleet Readiness and Logistics.
In addition to general sessions, there will be industry workshops, matchmaking, and exhibit halls. Unanet will be showcasing the new Unanet Financials product, offering an alternative to Deltek for government contractor accounting software. Unanet software is used by government contractors of all sizes to automate their project management processes and to support compliance with Federal Regulations. Unanet provides skills management, resource planning, budgeting & forecasting, timekeeping, expense reporting, billing & revenue recognition, project management analytics, and integrated financials with general ledger, payables, receivables and cost pool calculations.
About NDIA San Diego:
The San Diego Chapter National Defense Industrial Association has been an active Chapter with organizational roots that date back to WW-I through the American Defense Preparedness Association. Primary efforts of the Chapter are to promote cooperative dialog between government and the defense industry.
The San Diego chapter is one of the largest and most active, hence most influential, chapters in the nation. It has been selected as a "model chapter" since the inception of the award and its members hold 3 national NDIA Board positions.
The success of our chapter and every activity that benefits our members is the product of talented volunteers who make service to the defense industry community one of their professional development goals. Please join us!
About Unanet:
Unanet is a leading provider of Cloud or On-Premise software for project-based organizations. Unanet delivers the one software for projects, people, and financials, offering: skills management, resource planning, budgeting & forecasting, time & expense reporting, billing & revenue recognition, project management reporting, and integrated financials with AR, AP, GL and cost pool calculations.. Over 1,000 organizations rely on Unanet to maximize staff utilization, reduce administrative costs by 90%, improve invoicing by 10X, and support forward decision-making for improved operations.