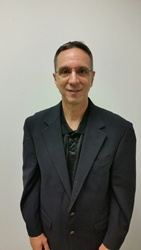 "I'm honored to be joining the Nutritional Products International team," said Mass
Boca Raton, FL (PRWEB) July 31, 2015
Nutritional Products International, a company dedicated to the marketing and distribution of a wide variety of nutritional and wellness products, announced the addition of Vincent Aquilino to its Board of Directors.
Aquilino, a neuromuscular therapist that specializes in massage therapy, active isolated stretching and the prevention and rehabilitation of injuries, has spent the last 17-plus years with the Miami Heat, where he works with some of the greatest players in NBA history. He takes a holistic approach to healing the body, determining which muscles need to be stretched, strengthened and/or relaxed.
"I'm honored to be joining the Nutritional Products International team," said Aquilino. "NPI has a great track record for finding some outstanding new health and nutritional products and delivering them to the masses. They've helped many people to live healthier, fuller lives, which is a goal I can certainly be behind."
Aquilino's experience in wellness and therapy goes back many years. He received his Bachelor's degree from Queens College, and his Master's in Massage Therapy from the American Institute of Massage Therapy. He did some additional postgraduate studies in sports massage, neuromuscular therapy and active isolated stretching, and is also a certified performance enhancement specialist through the National Academy of Sports Management (NASM).
Mitch Gould, CEO of NPI, has more than 25 years of experience in the industry, having represented a wide range of nutraceutical, sports nutrition and health and wellness brands. He has worked with many of the world's top professional athletes, including Chuck Liddell, Ronnie Coleman, Steven Seagal, Wayne Gretzky, Hulk Hogan and Roberto Clemente Jr. among others.
"This is a man who's worked with some of the world's top athletes and helped them to keep their bodies in prime condition," said Gould. "We are pleased to be able to have his expertise and insight on our board, and look forward to the tremendous contributions he is certain to make going forward."
About Nutritional Products International (NPI):
Headquartered in Boca Raton, FL, Nutritional Products International (NPI) is a privately held company staffed with a complimentary team of marketing professionals that specializes in retail distribution of Nutraceuticals, Dietary Supplements, Functional Beverages, and Skin Care Products. NPI offers a unique proven approach for product manufacturers world wide seeking to launch or expand distribution of their products in the U.S. retail market. For more information, please visit http://www.nutricompany.com.