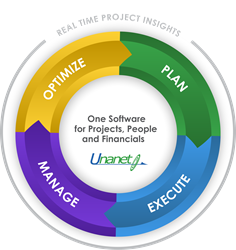 ...we are passionate about supporting STEM education and employment opportunities.
Dulles, VA (PRWEB) July 29, 2015
Unanet, a developer of software that helps project-driven organizations manage projects, people, and financials in one integrated system, has announced that it is a Premium Element Benefactor of the Children's Science Center.
The official opening and ribbon cutting for the Children's Sciences Center Lab at Fair Oaks Mall in Fairfax,, VA took place on July 20th. The lab is a first of its kind in Northern Virginia; unlike most museums, touching and interacting with exhibits is encouraged so kids can have fun while discovering science, technology, engineering, and mathematics (STEM).
Unanet was recognized for its donation to support the Lab and the future Science Museum in Loudoun County, VA which is expected to open in 2020.
This recognition includes the element Uranium in the Periodic Table posted at the Lab entrance. Unanet's sponsorship as a Premium Element Benefactor at the $25,000 level is recognized with a plaque for the Premium Element of Unanet's choice. Fran Craig, Unanet Founder and CEO commented, "We are delighted to support the Children's Science Center with this donation. As a local technology company where all our software development and technical support is local to Northern Virginia, we are passionate about supporting STEM education and employment opportunities. We chose to sponsor Uranium in the Children's Science Center Periodic Table of the Elements. U is for Uranium. U is for Unanet."
About The Children's Science Center
The Children's Science Center is a 501(c)(3) non-profit organization whose mission is to instill a love of learning STEM in all children by providing unique opportunities to explore, create, and be inspired.
Since 2011, we have served thousands of children and their families across the region through mobile education programs at libraries, community centers, schools, and festivals devoted to STEM, all with extremely high demand. With the opening of the Lab, the Center will expand our reach by adding a year-round facility devoted to informal hands-on STEM exploration.
This facility along with our community outreach programs represent the first two phases of our ultimate vision to build a world-class, full-scale children's science museum as part of the Kincora Development in Dulles, Virginia with a projected opening in 2020.
About Unanet:
Unanet is a leading provider of Cloud or On-Premise software for project-driven organizations. Unanet delivers the one software for projects, people, and financials; offering skills management, resource planning, budgeting & forecasting, time & expense reporting, billing & revenue recognition, project management reporting, and integrated financials with AP, AR, GL and cost pool calculations. Over 1,000 organizations rely on Unanet to maximize staff utilization, reduce administrative costs by 90%, improve invoicing by 10X, and support forward decision-making for improved operations.