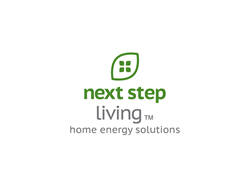 Boston, MA (PRWEB) July 29, 2015
Next Step Living, the leading provider of whole-home energy solutions in the Northeast, today urged the Massachusetts legislature to move toward approving an increase in the solar net metering cap, to allow for expansion of solar services in the Bay State. Maintaining current limits on solar could put the 12,000 clean energy jobs created in New England at risk, and continue to put homeowners at risk of greatly fluctuating electricity bills, the company said.
The bill to raise the solar net metering cap recently passed in the Senate, but still needs House approval. The legislature is expected to vote on raising the cap on solar net metering, a process by which customers get fair credit on their utility bills for clean power they deliver to their local power grid. The present cap puts a limit on how much solar power the utilities are required to accept from local solar projects.
"There are literally hundreds of solar projects that are on hold because the cap has been hit in National Grid territory, and is quickly being filled in others. By raising the cap, we can protect clean energy jobs. What's more, we can expand community solar, which allows the 80% of homeowners whose roofs can't accommodate solar panels an opportunity to reap the benefits of the sun," says Next Step Living CEO Geoff Chapin, a member of the Net Metering and Solar Task Force.
Opponents to raising the solar net metering cap state that unless you go with the cheapest source of fuel, you'll drive energy costs up in the state. And, those higher costs will eventually lead companies to move jobs out of state. "They're dead wrong," says John P. Dumas, business manager of International Brotherhood of Electrical Workers Local 103. "Every dollar the Commonwealth invests in growing solar results in over two dollars in benefits for residents and businesses. That helps businesses stay economically healthy and creates more jobs."
When you talk about the costs to support solar, it's fundamental to look at both the benefits and the investments, says Chapin. "The more reliant we are on natural gas for generating electricity, the more we'll see price spikes like we did this past winter, where the average bill jumped more than 30 percent." Diversifying energy sources helps stabilize future energy costs.
Citizen Advocacy
To encourage citizens to participate in the conversation about net metering and other environmental and economic issues, Next Step Living has launched "Taking Next Steps," an online source for citizens to learn about legislation that affects the energy industry, and an advocacy alerts email list to keep informed on how the community can take action, such as calling their local representative or attending a state hearing. Go to NextStepLiving.com/Advocacy to learn more.
"Taking Next Steps is an easy way for those who want to be involved to find ways to have their voice heard on issues that matter," says Chapin.
Chapin encourages citizens to also let their legislative representatives know that raising the solar net metering cap is a positive step for the Massachusetts economy. Those interested can visit WhereDoIVoteMA.org to find their local representatives.
About Next Step Living
One of the fastest-growing companies in the country, Next Step Living® is the leading provider of whole-home energy solutions in the Northeast. In 2014, Next Step Living continued its triple bottom line focus with an expansion into the commercial sector when it became the exclusive provider of EcoThermal Filter Systems, an innovative energy-saving product for commercial kitchens. Headquartered in Boston's Innovation District, Next Step Living makes it easy and affordable for people to have a low environmental impact. A one-stop service provider of informed advice, funding guidance and expert work, Next Step Living partners with more than 400 municipalities, civic organizations, leading corporations and utility companies to deliver energy-efficient and environmentally friendly solutions for better living. Next Step Living makes our world better. Please visit NextStepLiving.com for more information.