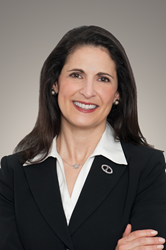 Savills Studley provided comprehensive advisory services to CHCI throughout the acquisition process.
Washington, DC (PRWEB) July 29, 2015
The Congressional Hispanic Caucus Institute (CHCI), launched by Hispanic members of Congress in 1978 to develop the next generation of Latino leaders, has purchased 1128 16th St. NW for $7.2 million to be used as the organization's headquarters. The organization was represented by Savills Studley's Corporate Managing Director, Wendy Feldman Block, Executive Managing Director, Vernon Knarr, Managing Director, Parker Lange and Associate, Jeffrey Harps.
Savills Studley provided comprehensive advisory services to CHCI throughout the acquisition process. Savills Studley created a broad review of all available buildings in downtown DC and select suburban markets and continued with a detailed financial analysis for CHCI of the potential occupancy scenarios as well as the creation of presentation materials to help secure board approval. In addition, Savills Studley helped negotiate the purchase agreement and coordinate due diligence, ultimately securing a high-quality headquarters asset for CHCI.
The 12,018-square-foot 1128 16th has four floors of office space. Its previous owners have included the American Bottlers of Carbonated Beverages, the National Candy Wholesalers Associations Inc. and the Taylor Real Estate Trust LLC.
####
About Savills Studley
Savills Studley is the leading commercial real estate services firm specializing in tenant representation. Founded in 1954, the firm pioneered the conflict-free business model of representing only tenants in their commercial real estate transactions. Today, supported by high quality market research and in-depth analysis, Savills Studley provides strategic real estate solutions to organizations across all industries. The firm's comprehensive commercial real estate platform includes brokerage, project management, capital markets, consulting and corporate services. With 27 offices in the U.S. and a heritage of innovation, Savills Studley is well known for tenacious client advocacy and exceptional service.
The firm is part of London-headquartered Savills plc, the premier global real estate service provider with over 27,000 professionals and over 600 locations around the world. Savills plc is listed on the London Stock Exchange (SVS.L).
For more information, please visit http://www.savills-studley.com and follow us on Twitter @SavillsStudley and LinkedIn.