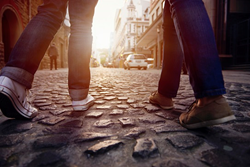 "We are proud to be tactically expanding in key neighborhoods throughout the U.S." said Naveen Kakarla, President & CEO, HHM.
Philadelphia (PRWEB) July 29, 2015
The Independent Collection, or IC as it is commonly called, a boutique collection of intimate lifestyle hotels managed by HHM, strengthens its positioning in the U.S. hospitality market with strategic expansion plans and a first of its kind loyalty and perks program geared toward independently-minded travelers. Located in unique neighborhoods of gateway cities across the United States, the Independent Collection today announces the addition of the St. Gregory Hotel in Washington, D.C.'s Dupont Circle, adding to the lifestyle hotels in New York, Philadelphia, Boston, Miami and Santa Barbara that are already part of the Collection.
The acquisition of St. Gregory marks the third IC hotel in D.C. and the 10th property added to the Collection. The Independent Collection has doubled in size in only two short years, going from five to ten hotels in its managed portfolio. As importantly, the Collection has aggressive expansion plans to double yet again over the next two years, with specific pipeline hotels in markets such as Key West, Northern and Southern California, the Pacific Northwest, and further expansion in existing markets.
"We are proud to be tactically expanding in key neighborhoods throughout the U.S." said Naveen Kakarla, President & CEO, HHM, who initially launched the first hotel in the Collection over eight years ago. "We continuously seek out strategic opportunities for growth to bring our guests new options and experiences relevant to the lifestyle traveler. With the addition of the St. Gregory Hotel to our D.C. portfolio, which already includes the two diverse properties and neighborhoods of The Graham Georgetown and Capitol Hill Hotel, our guests now have an accommodation option in Dupont Circle, a quintessential IC neighborhood rich with boutique shops, cultural destinations and remarkable restaurants."
IC is also proud to announce its new loyalty and perks program, IC Local, which rewards all members during every stay for their continued loyalty and contribution throughout the calendar year. Carefully vetted to meet the needs of independent travelers and surpass competitive offerings, the IC Local program provides devoted guests with collection-wide rewards and locally-crafted amenities, such as a cupcake from Georgetown's Baked and Wired (where the locals satisfy their cupcake cravings), chocolate from Philly chocolatier Marcie Blaine or a bottle of wine from a Santa Barbara-based vineyard. Members receive benefits based on their earned tiers — Gold, Platinum and Black — and can accelerate their status within the program by staying at different Collection hotels within the same year. Other benefits include mini-bar credits, point allotment, a birthday discount, late check-out and room upgrades to guaranteed availability for Black status members.
"Now is a very exciting time for the IC," said Foiz Ahmed, Vice President, Independent Collection. "We have come so far as a Collection and have evolved toward creating a much more holistic experience for both our guests and associates with an emphasis on training, consistent programming and further enriching our already strong ties to our local communities. With the addition of our IC Local program, we will continue to set ourselves apart by giving back to our guests, enhancing their property stays, and encouraging new guests to experience all the Independent Collection has to offer."
For more information on the Independent Collection, please visit http://www.independentcollection.com.
###
About Independent Collection Hotels: The IC is a growing collection of cultivated and intimate lifestyle hotels located in unique residential neighborhoods of gateway cities across the US. Founded in New York in Tribeca and then Brooklyn, it has grown to Boston's West End, Midtown Village in Philadelphia, Washington's Capitol Hill, Georgetown, and Dupont Circle, down to Miami's South Beach, and west to Santa Barbara across the last five years. This distinctive hotel concept is renowned for its simple sophistication, authentic connection to local communities and personalized service. Independent Collection hotels are created for the independently minded traveler and invite guests to experience the true spirit of the city.