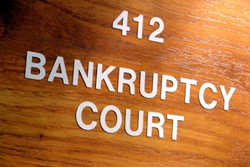 Chicago IL (PRWEB) July 29, 2015
The Commercial Law League of America, Chapter11Litigation.com, and Financial Poise Webinars are pleased to announce the August 4th premiere of their jointly-produced webinar, "Fraudulent Transfer Litigation: an overview." More information and registration information available here
Businesses commonly face lawsuits accusing them of having received a fraudulent transfer. Join bankruptcy law experts Michael Brandess (Sugar Felsenthal Grais & Hammer LLP) Brett Amron, Teresa M. Pilatowicz (Garman Turner Gordon LLP), Lisa Vandesteeg (Levenfeld Pealstein, LLC) as they explain this complicated area of the law in plain English. Bankruptcy trustees bring these actions with some frequency; if you or your clients deal with companies that have filed or may file for bankruptcy, they could be targets.
Webinar sponsors are Eisner Amper and Chapter 11 Dockets.
The Commercial Law League of America ("CLLA") is a respected organization of attorneys and other experts in credit and finance actively engaged in the field of commercial law, bankruptcy and insolvency.
Financial Poise provides unbiased news, continuing education, and intelligence to private business owners, executives, investors, and their trusted advisors. For more information contact David Strait at dstrait(at)financialpoise(dot)com or 312-469-0135.