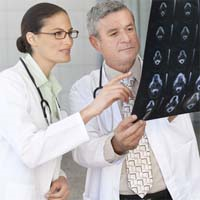 Young patients with pleural and peritoneal mesothelioma had significantly improved overall survival.
Raleigh, NC (PRWEB) July 30, 2015
New research finds some distinct differences in the way mesothelioma behaves in younger and older patients. Click here to read more on the Surviving Mesothelioma website.
Researchers with the National Institutes of Health, the FDA, and the Meyer Orthopedic Rehabilitation Hospital in Missouri reviewed more than 12,000 cases of mesothelioma occurring between 1990 and 2010. Two percent of these cases (207) occurred in people younger than age 40.
"Regardless of histologic subtype, young patients with pleural and peritoneal mesothelioma had significantly improved overall survival," reports Dr. Anish Thomas of the NIH, a lead author of the study.
According to the report published in Oncotarget, mesothelioma in the young was about equally divided between men and women and between pleural and peritoneal disease. These are just two of the characteristics that set it apart from mesothelioma in older patients.
"Although there is good data on mesothelioma in seniors, which accounts for the vast majority of cases, this study is an important step toward better understanding how the disease works, and how it might be treated, in the rarer, younger patients," says Alex Strauss, Managing Editor of Surviving Mesothelioma.
A more complete explanation of the study can now be found on the Surviving Mesothelioma website. See Characteristics of Mesothelioma in Younger Patients.
Thomas, A, et al "Distinctive clinical characteristics of malignant mesothelioma in young patients", June 30, 2015, Oncotarget, pp. 16766-73, http://www.impactjournals.com/oncotarget/index.php?journal=oncotarget&page=article&op=view&path%5B%5D=4414
For nearly ten years, Surviving Mesothelioma has brought readers the most important and ground-breaking news on the causes, diagnosis and treatment of mesothelioma. All Surviving Mesothelioma news is gathered and reported directly from the peer-reviewed medical literature. Written for patients and their loved ones, Surviving Mesothelioma news helps families make more informed decisions.