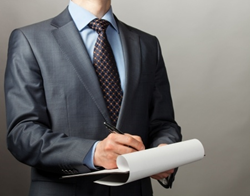 Chicago, IL (PRWEB) July 30, 2015
Financial Poise Webinars, West Legaled Center, and the ChamberWise Education Consortium are pleased to announce the August 4th premiers of the latest installment of their "Business Owner Basics" webinar series, "Human Resources-101." More information and registration information available here. CLE/CPE credit available.
Hiring employees for the first time can be very challenging to new businesses because of the many details involved and because of the high costs involved in not setting up proper policies and procedures to manage employees. Join moderator Avery Cohen as he leads panelists Charles Krugel and Neil Lappley in an overview discussion of how to get it right the first time.
Financial Poise provides unbiased news, continuing education, and intelligence to private business owners, executives, investors, and their trusted advisors. For more information and to read free interesting articles go to http://www.financialpoise.com or contact David Strait at dstrait(at)financialpoise(dot)com or 312-469-0135.