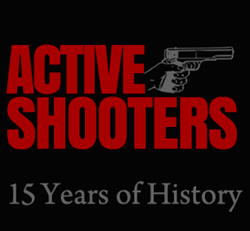 Study presents key findings and trends from the active shooter events occurring over the past fifteen years.
San Francisco, CA (PRWEB) July 29, 2015
Over the past month and a half, three US communities have fallen victim to active shooters. In an effort to help organizations better prepare for and respond to an incident at their institution, Regroup Mass Notification, the leader in emergency mass messaging, has published key findings and trends from the active shooter events that occurred over the past fifteen years.
Download the free Active Shooter Infographic and bonus Preparedness Checklist here
This insightful, easy-to-disseminate infographic will provide readers with valuable insight into 135 active shooter events, including:
The most common venues targeted by active shooters
Which states experienced the most active shooter events
The shooters' weapon of choice
Who makes up the active shooter demographic
The infographic also comes with a complimentary Active Shooter Preparedness Checklist that includes the basic steps needed to create emergency action plans, as well as measures that can be taken now to help prevent a shooting from occurring.
For a live demo of Regroup's Emergency & Mass Notification System, sign up here.
About Regroup Mass Notification:
Regroup, the industry-leading Emergency and Mass Notification System and DRI 2015 Notification System of the Year, offers easy one-click messaging to mobile phones (text/voice), landlines, email, social media, websites and more. Regroup stands apart from other mass communication systems with its ease of use, automated messaging capabilities, seamless integration with client databases and other third-party systems, unparalleled 24/7 customer support and unlimited text/voice/email/social media messaging.
To learn more about how Regroup's Emergency Notification System can provide rapid communications during a crisis, as well as streamline day-to-day communications, call 917-746-6776 or email inquiries[at]regroup[dot]com.