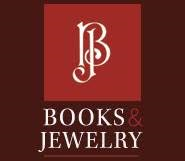 Los Angeles, CA (PRWEB) July 29, 2015
Books and Jewelry has launched their new website at http://booksandjewelry.com/. The company is run by a certified GIA jeweler, an author, and customer service agents that help you find the perfect combination of a beautiful piece of jewelry and a bestselling book.
"Thoughtful people care to find the perfect gifts for the women in their lives," says company founder Leo Damian. "Books and Jewelry lets their thoughtfulness shine through. Each carefully crafted gift package we offer contains an exquisite piece of jewelry, an insightful book and a heartfelt greeting card. Our one-stop online shop gives you access to gifts she will love and always remember."
The new website is easy to navigate and in three simple steps you can choose and customize your package, selecting from our collection of jewelry pieces, best-selling books and greeting cards. All delivered beautifully wrapped and ready to impress.
The packages are made to fit any woman and every personality, with "My Social Butterfly" for the selfless giver, the "Super Mom" for the woman that holds your family together, "Happy Birthday" to mark each exciting year, and "The Fashionista" for the elegant woman. These just some of the many gift sets available.
"We all appreciate receiving a gift. But, we all appreciate even more, knowing someone put thought and care into choosing the gift. Unfortunately, we all have less and less time to prepare something to be remembered. Books and Jewelry is the answer. We have beautifully designed gift packages able to bring a smile of surprise to the leading ladies in our lives" says Damian.
Books and Jewelry's new website gives you a close up look at the beautiful jewelry collection. Whether she is entranced by the 14K solid white gold and natural diamond infinity pendent; brought to tears with an 18K white gold, sapphire and diamond necklace; or swept away by dangling sterling silver ruby glow earrings, each thoughtfully designed piece makes an impression to last a lifetime.
The bestselling book selection is comprised of well-known authors and unforgettable stories. A perfect selection of thoughtfully worded cards completes the gift with just a click.
Presentation is everything. A gift from Books and Jewelry is presented beautifully in an eco-friendly linen bag, containing the book and the jewelry, wrapped in silken ribbon and bow. The elegant jewelry box is has its own ribbon tying it closed. It all has the wow factor!
Books and Jewelry makes it better and easier than ever to find the gift she wants and loves. Whether it's her birthday, your anniversary, a big thank you or just because, Books and Jewelry helps you celebrate the occasion.
For more information, please visit us at http://booksandjewelry.com/about-us/ and http://booksandjewelry.com/product-category/gift-packages/.
About Us
Books and Jewelry is the initiative of a jeweler, an author and a team of individuals focused on helping people find the perfect gifts for women. The California company's gift packages are available online through a user-friendly, click and purchase system.