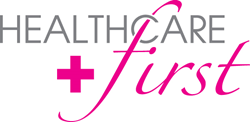 Springfield, Mo (PRWEB) July 30, 2015
HEALTHCAREfirst, the leading provider of cloud-based software, services and data analytics for home health and hospice care, announced today that it is hosting a free webinar detailing the 2016 proposed rule from CMS for home health.
Presented by Mary St. Pierre, RN, BSN, MGA, HEALTHCAREfirst Consultant and former Vice President of Regulatory Affairs for the National Association for Home Care and Hospice (NAHC), and Deanna Loftus, Director of Regulatory Compliance for HEALTHCAREfirst, the webinar will review the proposed rule as well as other upcoming regulatory changes for home health.
The webinar, "Home Health Regulatory Update: 2016 Proposed Rule," is designed for home health Administrators, Directors, Managers, Compliance Officers and others interested in possible home health Medicare regulatory changes. Topics include:

Home Health PPS Rates / Wage Index Update
Value-based Purchasing Pilot Program
Home Health Quality Reporting Program
Technical Clarifications
Upcoming Mandate and Industry Changes Including Home Health Recertification Clarification and Conditions of Participation
OASIS and ICD-10
The 90 minute webinar will be held on Thursday, August 6, 2015 at 1:30 pm CT (2:30 pm ET).
The webinar is free of charge, however advance registration is required. For more information or to register, visit the HEALTHCAREfirst website at http://www.healthcarefirst.com/webinars.