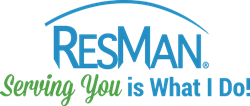 This was the founding vision of our owners, and a vision we want to extend to our team members.
(PRWEB) July 30, 2015
ResMan, Dedicated to Service First!, launched the "Service First Initiative," created to promote the organization's dedication to serving company employees, and current and potential ResMan Partners. Senior executives met in person with employees at the Orem, Utah and Plano, Texas offices to promote and support the new initiative.
"Service First" centers on ResMan's five Creedal Statements, or core beliefs about how the company should act – not only toward others within the organization, but outside the organization as well. "The creedal statements are a definition of what the company is all about," stated Joel Johnson, Senior Vice President of Client Services, "This was the founding vision of our owners, and a vision we want to extend to our team members." Executives emphasized the creedal statements as opportunities to grow as individuals and as a company to be the leading provider of great software, great service, and great people.
The five ResMan Creedal Statements are:
Challenge Yourself
Create the Experience
Everyone Deserves Respect
Our "Us" Includes "Them"
Do It Right, Not Over
The Five Creedal statements are posted throughout the Utah and Texas offices, providing visual support of the importance of ResMan's goal to be not only the premiere property management software solution, but to be the premiere provider of exceptional service. "Service First is a great opportunity for our team members to experience the power of this commitment and belief system. If people choose to act on the creedal statements within Service First, it can deliver success for the company and individuals," stated Johnson.
Johnson said he hopes the Service First Initiative will create a unifying vision for ResMan employees, which ultimately will benefit current and future ResMan Partners. "I want them [ResMan Partners] to feel confident and comfortable that this is who we are and this is what we deliver as an organization."
About ResMan
ResMan® Online Property Management Software is a Sophisticated, yet Simple Solution with a Commitment to Service First! The leadership team consists of property management veterans who bring the service-centric culture of multifamily to ResMan®. With a Full Suite of Solutions on One Platform, for One Price, users can capture all of their business information in a single, scalable system. From individual assets to portfolio management one can Automate, Accelerate and Evaluate all aspects of performance. ResMan is a leading choice for companies who demand more from their property management software.
To learn more visit http://www.resmancloud.com, or call us at (855) 737-6261.