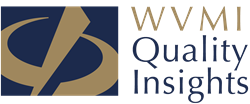 Charleston, WV (PRWEB) July 29, 2015
The West Virginia Medical Institute, Claude Worthington Benedum Foundation, CAMC Institute, and Partners in Health Network are teaming up to offer a free two-day learning session aimed at helping primary care practices position themselves for success in the changing healthcare environment.
Centering on Quality Care for Patients, Transforming Health Care for the Future, scheduled for September 18-19, 2015 at The Resort at Glade Springs in Daniels, WV, will focus on value-based purchasing and the benefits of achieving Patient Centered Medical Home (PCMH) status. PCMH is offered by the National Committee for Quality Assurance (NCQA) and signifies that a medical practice has implemented a number of standards and processes around quality and efficiency of care.
Participants will learn how PCMH can improve patient care and lower costs, as well as the steps necessary for implementing a PCMH model, including the importance of involving medical leadership in the process. Summit organizers will also recognize West Virginia practices who have recently achieved PCMH status.
Scheduled speakers include Dr. Farzad Mostashari, CEO of Aledade and former Director of the Office of the National Coordinator for Health IT (ONC); Dr. Michael Frisina, faculty member and subject matter expert in leadership and ethics at The United States Military Academy; Mina Harkins, Assistant Vice President with the NCQA's Recognition Programs Policy and Resources; and Janet Tomcavage, Geisinger Health Plan® Community Programs Director.
In 2013, the Benedum Foundation awarded WVMI a two-year grant to help small rural practices increase their capacity to achieve PCMH recognition. The learning session is part of those efforts, which to date, have impacted care for approximately 150,000 West Virginians and resulted in seven newly recognized PCMH organizations, with five others currently working toward the same recognition.
In addition to the free summit, physicians and nurses can earn 10.5 CME/CEUs, approved by the CAMC Institute, for $55.00.
For additional information about the learning summit or to register, visit http://www.wvmi.org/summit.
###
About WVMI
Based in Charleston, WV, WVMI and its Quality Insights family of companies are dedicated to fulfilling the mission of "improving the health of the people we serve." WVMI specializes in data collection and analysis, continuous quality improvement, health information technology, practice transformation, and utilization review and management. Its 400+ employees and contractors support quality initiatives from federal and state agencies, as well as private payers.
Learn more about how WVMI is measuring quality and inspiring change at http://www.wvmi.org.