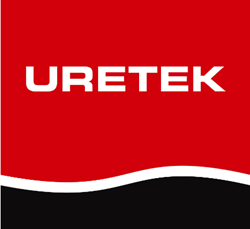 "Josh's environmental remediation design and construction engineering experience will give our customers a partner who has significant technical project acumen as well as a sustainable value to our client's brand," says Kathleen Shanahan, CEO
Miami, FL (PRWEB) July 29, 2015
Today, URETEK Holdings, Inc., a foundation stabilization and infrastructure rehabilitation company, announces the hiring of Joshua Seidner as Sales Engineer for Southeast Florida.
Mr. Seidner will be responsible for developing and growing URETEK's soil stabilization and infrastructure rehabilitation services to government, commercial, residential and industrial business segments in the Southeast Florida region, including the Miami, Palm Beach and Fort Lauderdale metropolitan areas.
Mr. Seidner has worked as an environmental engineer for the last five years, specializing in environmental assessment and remediation projects. Prior to joining the URETEK Holdings team, Mr. Seidner worked for Handex Consulting & Remediation - Southeast, LLC, as well as ARCADIS U.S., Inc. in West Palm Beach, FL. Mr. Seidner holds a Bachelor's degree in Agricultural and Biological Engineering from Purdue University in West Lafayette, IN.
"Josh's environmental remediation design and construction engineering experience will give our customers a partner who has significant technical project acumen as well as a sustainable value to our client's brand," says Kathleen Shanahan, CEO of URETEK Holdings, Inc.
"The URETEK technique for environmental containment and control provides customers with an environmentally-friendly, non-invasive and cost-effective solution. URETEK's applications allow for engineers to adapt, rehabilitate and renew post-design elements of their structures and I am enthusiastic about educating engineers about URETEK solutions," states Mr. Seidner.
URETEK's proprietary polymer formulas are used in a wide array of commercial, industrial, and residential applications, including slab lifting and underground void filling, storm and waste drain rehabilitation and sealing, soil erosion control, emergency infrastructure restoration — dams, spillways, and levees — and culvert, pipe, and manhole sealing.
About URETEK Holdings, Inc.:
URETEK Holdings, Inc. specializes in improving the weight-bearing capacity of subsurface soils through the injection of patented, lightweight expanding structural polymers. The patented URETEK Deep Injection® Process provides the industry's most cost-effective, quickest and safest solution for soil stabilization and densification without excavation. URETEK Holdings, Inc. is also a provider of the AP/M Permaform CentriPipe and Permacast cementitious sewer lining systems. For 25 years, URETEK has safely completed more than 85,000 projects, rehabilitating and renewing structures of all sizes for commercial, residential, and governmental clients. URETEK Holdings operates in 31 states across the United States and is based in Florida.